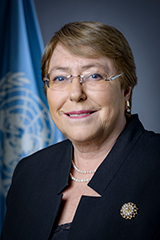 70 years after its foundation, the International Political Science Association (IPSA) will celebrate its anniversary at its founding location in Paris, in collaboration with the French Political Science Association. The event will bring together IPSA presidents, past and current Executive Committee members, national associations, Research Committees, scholars and students.
As a 70th anniversary celebration, an academic conference will be held at Sorbonne University. Michelle Bachelet, United Nations High Commissioner for Human Rights, will be deliver the keynote speech. Prominent scholars will discuss pertinent issues for our discipline: Roundtables will focus on Political Science in Turbulent Times: 1949 – 2019 and Preserving Academic Freedom in the Face of Democratic Erosion. Moreover, the event will feature the book launch of Political Science and Digitalization - Global Perspectives, an edited volume by Marianne Kneuer, current IPSA President, and Helen Milner, former IPSA President, which gathers selected articles from IPSA's Hannover Conference in 2017. View detailed program here.
---
Foundation of IPSA
IPSA was founded in September 1949, when representatives from sixteen countries gathered at UNESCO House in Paris. That inaugural meeting was led by delegations from the national associations of IPSA's four founding countries: the United States, Canada, India, and France. In late 1949, the first Executive Committee and Executive Secretary begun to put into place the structures that would enable IPSA to take up the challenge laid out in its constitution: "[promoting] the advancement of political science throughout the world."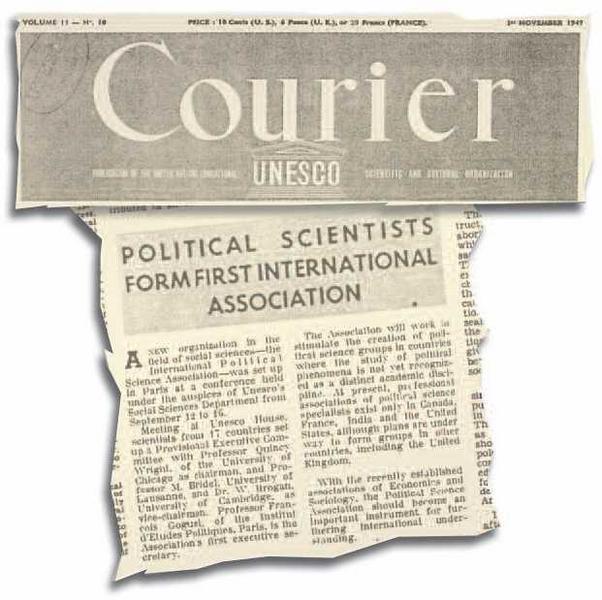 The first article about the creation of IPSA, published in the UNESCO Courier in November 1949.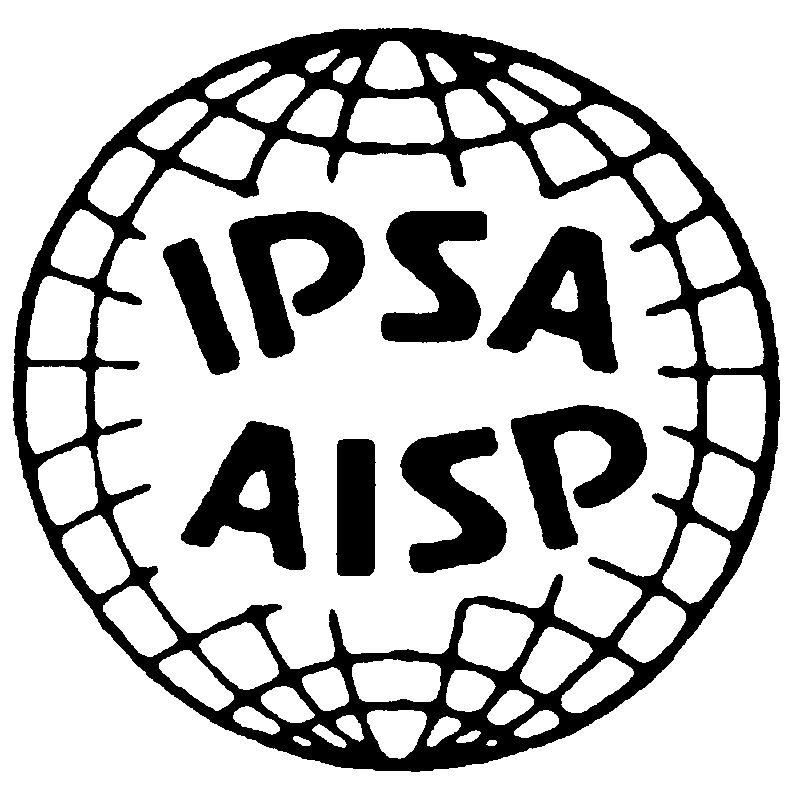 IPSA's First Logo

IPSA Letterhead used in the 1980's
Since its first World Congress of Political Science in Zürich in 1950, IPSA has organized 25 successful World Congresses and numerous conferences across the world and more than 25,000 people attended these international events.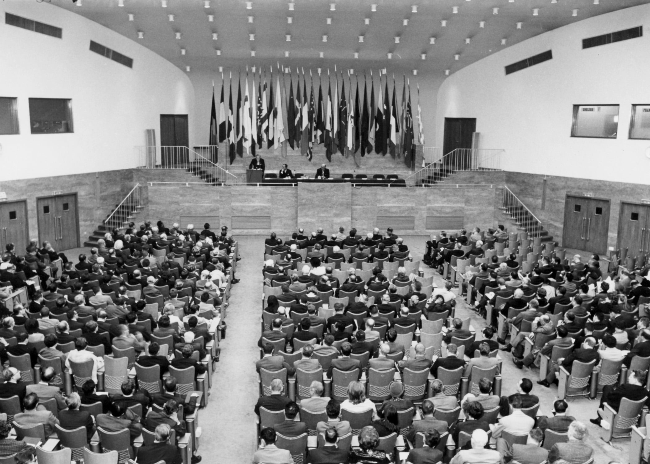 7th IPSA World Congress - Brussels, 1967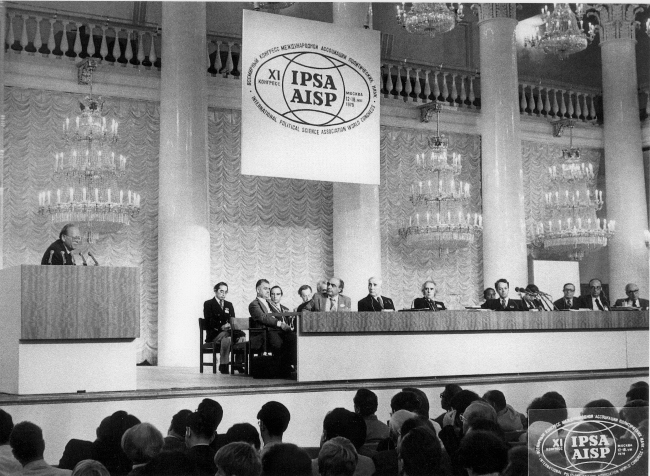 11th IPSA World Congress - Moscow, 1979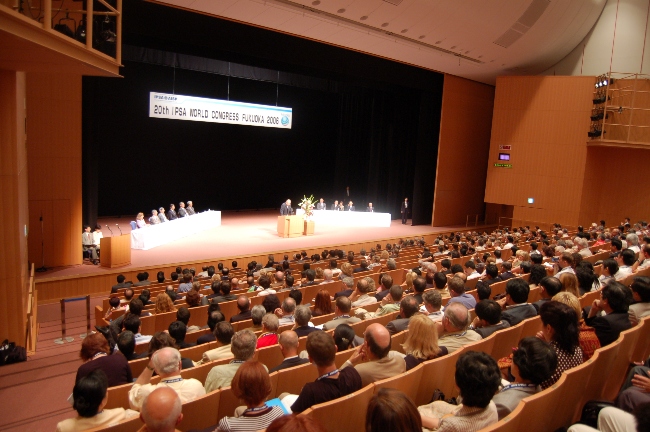 20th IPSA World Congress - Fukuoka, 2006
Today, IPSA publications, International Political Science Review and International Political Science Abstracts, as well as the IPSA Portal, seek to meet the needs of political scientists in different parts of the world. IPSA also organizes various Summer Schools for students and young researchers in collaboration with prominent universities and offers free IPSAMOOC - Massive Open Online Course - on its website.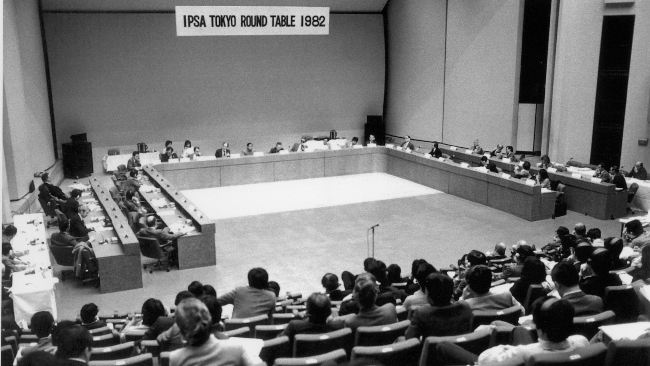 A Roundtable Discussion Organized by IPSA  - Tokyo, 1982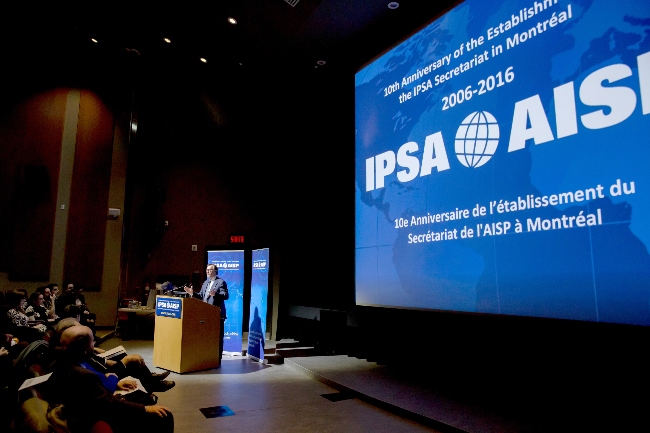 IPSA Celebrated the 10th Anniversary of the Establishment of its Permanent  Secretariat in Montréal - 2016
We are proud that IPSA has successfully accomplished its mission of creating a global, inclusive political science community, which today counts 58 national associations, over 90 institutional members, and more than 3,000 individual members.