Feminism Hijacked Women-Gender and Political Agency in the Golden Dawn and the National Popular Front.pdf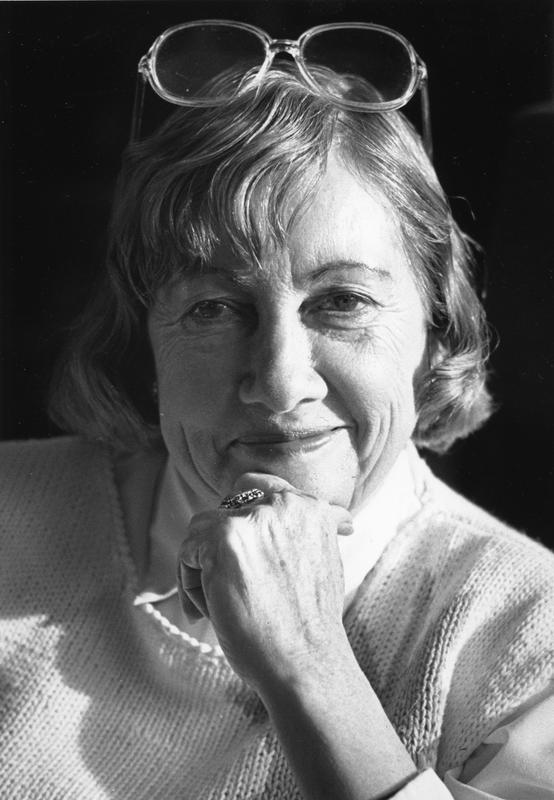 The Wilma Rule Award on Gender and Politics was instituted by the Executive Committee on the recommendation of the Committee on Participation and the Committee on Awards. It was designed to encourage research in gender and politics and was launched at the 2000 IPSA World Congress. It is given to the best paper on gender and politics. The IPSA Awards Committee has recommended naming the award in tribute to the work of Wilma Rule.
The subject matter of the paper should include issues relating to women's participation and representation in politics and society, especially the identification of entry barriers to decision-making arenas. Any scholar, male or female, who has prepared a written, original paper for the Congress, with the intention of presenting it personally, may be recommended for the award by the convenor or chair of his or her panel.
Wilma Rule (1925-2004)
Wilma Rule received a B.A. in Political Science and in Journalism in 1949 and an M.A. in political science in 1950 from the University of California at Berkeley. Her Ph.D. was granted by the University of Hawaii in 1968. She was awarded a postdoctoral fellowship for the Inter-University Consortium for Political and Social Research at the University of Michigan and did additional postdoctoral work in organizational behavior at Northwestern University. She was an assistant professor at Northern Illinois University from 1969 to 1975. She served as long-time Secretary Treasurer of the Representation and Electoral Systems Section of the American Political Science Association.
Her study of gender and politics led to a lifetime of research on electoral systems and how they facilitated or hindered the election of women and underrepresented minorities to public office. Wilma Rule was a leading writer and political science researcher whose work resulted in a number of articles and books that challenge conventional notions about the reasons for the lack of political representation by women in the US.
Amount: US $1,000 (1 recipient)
The prize is of US $1,000 awarded to one recipient at the closing ceremony of the 26th IPSA World Congress.
Deadline:  20 June 2021
In order to be nominated, the full paper needs to be uploaded prior to July 1st.
Guidelines for Nominations
All RCs, but specifically (7 and 19), as well as panel chairs and convenors of sessions at the IPSA World Congress are invited to submit nominations of the best paper on gender and politics submitted for the Congress. Each nomination should be accompanied by (1) a copy of the Congress paper (submitted online by July 1), and (2) a letter of recommendation from the nominating RC, chair or convenor. Each research nominated will be assessed by a panel drawn from IPSA's Committee on Awards.
RCs, convenors and chairs are invited to send their nominations by 20 June 2021. Nominations cannot be accepted after that date and earlier submission will ensure more thorough consideration.  
By email: Please put Wilma Rule Award in the subject line and forward nominations to: marian.sawer@anu.edu.au.
---
Wilma Rule Award Recipients
2021
-Nayia Kamenou
Paper: Feminism Hijacked: Women, Gender and Political Agency in the Golden Dawn and the National Popular Front 
2018
-Ki-Young Shin
-Jackie F. Steele 
-Mari Miura
Paper: Does "Constituency Facetime" Reproduce Male Dominance? Insights From Japan's Mixed-Member Majoritarian Electoral System
2016
- Mona Lena Krook
Paper: Violence against Women in Politics: A Rising Threat to Democracy Worldwide
2014
- Jennifer Marie Piscopo
Paper: Inclusive Institutions versus Feminist Advocacy: Women's Legislative Committees and Caucuses in Latin America
2012
- Amanda Gouws
Paper: Multiculturalism in South Africa: Dislodging the Binary between Universal Human Rights and Culture/Tradition
2009
- Anne Marie Holli and Milja Saari
Paper: The Representation of Women in the Parliamentary Standing Committee Hearings in Finland 
2006
- Manon Tremblay, Université d'Ottawa (Canada)
Paper: Democracy, Representation, and Women: A Worldwide Comparative Analysis
2000
- Karen Bird, McMaster University (Canada)
Paper: Gender Parity and the Political Representation of Women in France
- Marian Sawer, Australian National University (Australia)
Paper: Representation of Women: Questions of Accountability