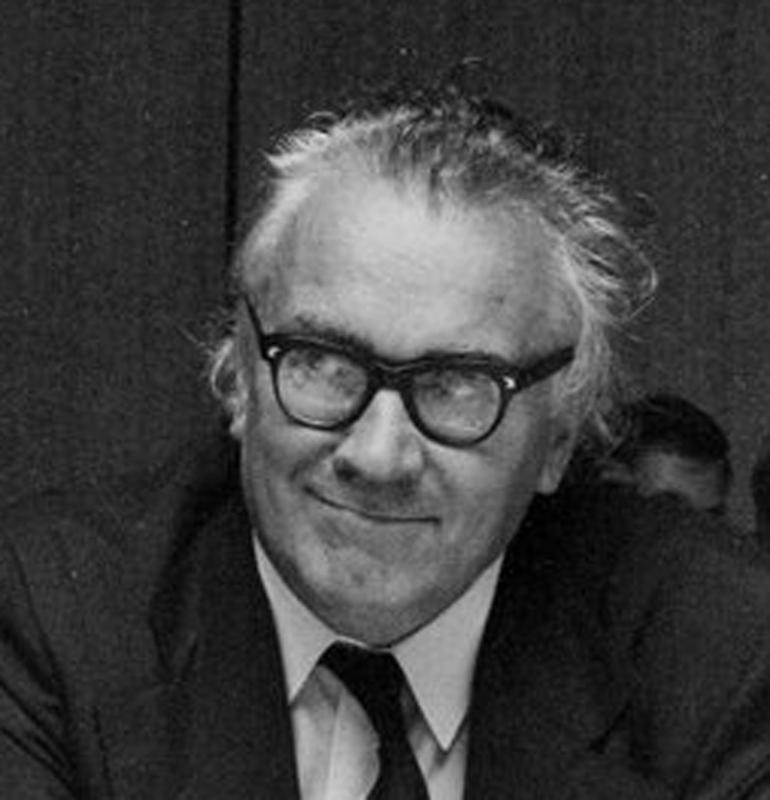 The Stein Rokkan Award is one of the IPSA travel grants that the association began offering its members in the early 1990s. The purpose of the Stein Rokkan fellowships is to assist a small number of graduate students in participating in the IPSA World Congress by covering their essential travel and accommodation costs. The recipients receive financial assistance towards travel and subsistence. The awards are made on the recommendation of the IPSA Committee on Organization, Procedures and Awards (COPA), and they are supported by the Stein Rokkan fund. 
Stein Rokkan (1921-1979)
A promoter of social and political science, Stein Rokkan contributed greatly to the field of comparative politics, notably during his teaching years at Bergen University. He assumed the role of President of IPSA from 1970-73. He was also Vice-President of the International Sociological Association, Chairman of the European Consortium for Political Research (which he helped found), and President of the International Social Science Council.
Amount: $1,000 USD (1-2 recipients)
The prize is of $1,000 USD for basic travel and accommodation costs for the upcoming IPSA World Congress of Political Science. The monetary prize may be shared by two recipients.
Condition: The award recipient is to attend the IPSA World Congress to receive the monetary prize.
---
Guidelines for Applications
The following are the criteria for the award:
each candidate must be registered in a degree granting programme;
normally candidates must be at the doctoral level but in exceptional cases where qualifications and money allow students at master's level may be considered;
candidates must demonstrate that their academic institutions and professors have bestowed on them high academic honour and esteem.
Submitting Applications
The application period for the Stein Rokkan Travel Grant Award is now closed. The application form will be available in July 2024.
Application deadline: 1 March 2025
Applicants for the award are expected to submit:
a curriculum vitae,
a statement of the nature of the research project and an indication as to how it could benefit from participation in the Congress;
a letter of reference from an academic familiar with the applicant's work certifying his or her academic status and indicating his or her suitability for the award;
a representative sample of written work whose length should not be greater than a scientific journal article;
a statement indicating financial need in respect of the costs of attending the congress.
The IPSA Committee on Organization, Procedures and Awards (COPA) will assess candidates' written work.
---
Stein Rokkan Award Recipients
2023 Buenos Aires | Alexandros-Christos Gkotinakos (Aristotle University, Greece)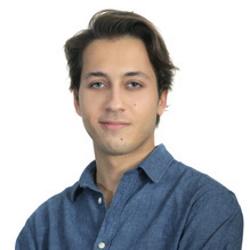 Alexandros-Christos Gkotinakos is a predoctoral researcher at the Aristotle University of Thessaloniki for the EU-funded Horizon 2020 Project ActEU. For this project, he will build the initial data infrastructure by harmonizing secondary cross-sectional, longitudinal data sources on political trust. He is also a core member of the project's task forces for web scrapping, experiments, and focus groups. He is a member of the Erasmus Module on The Transformative Impact of EU Integration in Southern Europe. He received his bachelor's degree in political sciences summa cum laude, graduating as valedictorian in July 2021, and receiving the Rector's Honorary Award of Excellence at the Aristotle University of Thessaloniki.

Alexandros has received an honorary diploma from the Minister of Education and the Head of the Hellenic National Scholarships Foundation, various financial awards, and scholarships from the European University Institute and the Midwestern Association for Public Opinion Research. Substantively, his main research interests revolve around comparative political behavior and political psychology, identity politics, political trust, and EU politics. Methodologically, he is primarily interested in issues of measurement and experimental designs.
2018 Brisbane | Aeshna Badruzzaman (Northeastern University, US)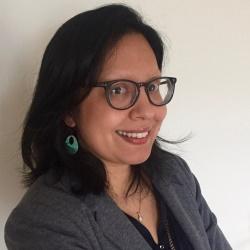 Aeshna Badruzzaman is a doctoral candidate in Political Science at Northeastern University in Boston, Massachusetts. Prior to enrolling in the Ph.D. program, Aeshna served as a Research Assistant at New York University, examining various topics relating to politics in India such as the ethnic demographics of political parties, the role of dynasty in politics, and building a database on Maoist activity. She also worked in a variety of capacities for Seeds of Peace, an international non-profit organization that focuses on conflict resolution and peace building through dialogue with young adults in the Middle East, South Asia, and the United States. Aeshna earned her B.A. at the University of California, Berkeley, where she double majored in Development Studies and Economics, and received her M.A. in Politics from New York University, with a focus on Political Economy. She specializes in Comparative Politics and International Relations and has a strong background and interest in development and politics in South Asia. She has taught International Relations and Research Methods, and served as a Teaching Assistant for courses such as Introduction to International Relations, Introduction to Comparative Politics, and Globalization and International Affairs. She recently received funding to support her dissertation field research in Dhaka, Bangladesh from the Brudnick Center on Violence and Conflict and Northeastern University's Asian Studies Program.
2016 Poznan | Ozge Uluskaradag (Concordia University, Canada)
Ozge Uluskaradag is a Ph.D candidate in the department of Political Science at Concordia University, Montreal, QC Canada. She received her bachelor and masters degrees from Middle East Technical University, Ankara/Turkey from the departments of Political Science and Public Administration and European Studies respectively. Over the years she has received numerous scholarships including Concordia University Faculty of Arts and Science Fellowship, Concordia University School of Graduate Studies Fellowship, Concordia International Full Tuition Remission Award. She has currently two papers under review in two high ranked peer reviewed journals. Her current dissertation research looks at the impact of politicization on policy formulation in health care. In a comparative case study of France and Turkey, she examines how different forms of political control affect the way in which health policies are formulated and health outcomes are shaped. She is  currently in Paris, France as a visiting research fellow at EHESS-Ecole des Hautes Etudes en Sciences Sociales doing research for her dissertation.
2016 Poznan | Joan Barcelo (Washington University in St. Louis, US)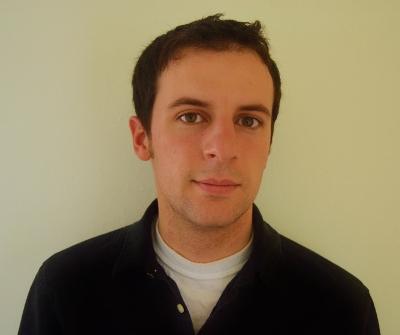 Joan Barceló is a PhD student at Washington University in St. Louis. Prior to beginning his PhD program, Joan has been a research assistant at the University of Barcelona, Pompeu Fabra University, New York University and UN-ESCAP in Bangkok. Joan holds a B.A. in political science from University of Barcelona, awarded with the university Extraordinary Prize and the National Prize for the best Spanish student to graduate in 2010; a M.A. in political science from Pompeu Fabra University; and, a M.A. in comparative politics from New York University. He has also been awarded several scholarships for studying in Spain and the U.S., including fellowships by Catalunya Caixa and La Caixa. In the last years, Joan has been a research assistant at the University of Barcelona, Pompeu Fabra University, New York University, Washington University, and the United Nations, and done research stays in Thailand (UN – ESCAP, 2013) and China (NYU – Shanghai, 2014). He is currently interested in the study of public opinion, comparative political behavior and political psychology. His work has recently been awarded with the Antoinette Dames Prize for Outstanding Graduate-Level Paper from the Washington University, and published in Social Science Quarterly, Nations and Nationalism, and elsewhere.
2014 Montreal | Elbra, Ainsley (University of Sydney, Australia)
2012 Madrid
Akhmetkarimov, Bulat (Johns Hopkins University, USA)
Phiri, Madalitso Zililo (University of Cape Town, South Africa)
Nasir, Muhammad Ali (University of Karachi, Pakistan)
2009* Santiago
Fernando Boidi, Maria (Vanderbilt University, USA)
Gorbak, Erika (Harvard University, USA)
Santana, Luciana (Federal University of Minas Gerais, Brazil)

2006 Fukuoka
Ferreira Do Vale, Helder (Universidad de Barcelona, Spain)
Engstrom, Par (Mansfield College, United Kingdom)
Rozanova, Julia (University of Alberta, Canada)

2003 (in Durban)
Jacobs, Sean (South Africa)         
Lutz, Georg (Switzerland)         
Grant, Andrew (Canada)

2000 (in Québec City)
Hui, Tin-bor V. (Hong Kong)

1997 (in Seoul)
Najam, Adil (USA)               
Perron, Catherine (France)

1994 (in Berlin)
Dicklich, Susan (USA)
McGillivray, Fiona (USA)
Santiso, Javier (France)

1991 (in Buenos Aires)
Bolongaita, Emil O (USA)
Pivron, Anne (Mexico)
Xiao, Ren (UK)

1988 (in Washington DC)
Araujo, José (Columbia)
Doehler, Marian (Germany)
Fortin, Alfred (USA)
Katz, Yitzhak (Israel)
Nikolic, Vesna (Yugoslavia)
Saggar, Shamit (UK)
Zobel-Zubrzycka, Halina (Australia)

1985 (in Paris)
Bartholomew, Amy (Canada)
Aquero, Felipe (Chile)
Wang, Huning (China)
Zhao, Xiangyang (China)
Lu, Xiaobo (China)
Zhang, Xiaowu (China)
Farahani, Hossain (Iran)
Jeong, Changik (Korea)
McKnight, Lee (USA)

1982 (in Rio de Janeiro)
Conteh, Musa Ballah (Côte d'Ivoire)
Gagnon, Alain (Canada)
MacDonald, Scott (USA)

* In 2009, the prize was also supported by a significant donation from the American Political Science Association.