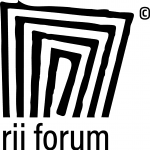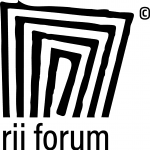 Research & Innovation Forum
Wed, 15 Apr 2020 - Fri, 17 Apr 2020
Athens, Greece

Contact: info@rii-forum.org
The Research and Innovation Forum (Rii Forum) brings together researchers, academics and practitioners to engage in conceptually sound, inter- and multi-disciplinary, empirically-driven debate on key issues influencing the dynamics of social interaction today.
The Rii Forum features cutting-edge research centered on technology, innovation, and education to encourage well-founded dialogue between academia, policy-makers, and the business world.
The Rii Forum connects academia with practitioners to address challenges inherent in contemporary domestic and international affairs.
The Rii Forum is devoted to major issues and their implications for the society, the business sector and policy-making, including:
1. Smart cities & smart villages
2. Technology-enhanced learning
3. Cognitive computing & social networking
4. Medical informatics
5. Information systems
6. Business & ICT
7. Emerging issues at the cross-section of technology, politics, society & economy
PANEL AND PAPER PROPOSALS
Inter- and multi-disciplinary panel proposals addressing topics outlined in the conference tracks' description are welcome. Selected panel proposals will be featured on the conference website as FEATURED PANELS and will be promoted via social media.
CALL FOR PAPERS
Paper proposals (abstracts) are sought from senior and junior academics as well as advanced PH.D. students willing to engage in inter- and multi-disciplinary debate on the value added of research and
innovation for our societies today. Contributions representing diverse disciplines and fields of research, including computer science, social sciences and humanities, business and management, are welcome in the hope to trigger debate on ways addressing urgent societal needs and challenges of today.
Please, refer to the conference website at https://rii-forum.org for detailed description of tracks and panels.
To submit your abstract please, visit and register at the EasyChair platform at https://easychair.org/conferences/?conf=riiforum2020