Public Policy Studies
SGH Warsaw School of Economics, Poland
Deadline: Thu, 15 Sep 2022
Contact: aklimcz@sgh.waw.pl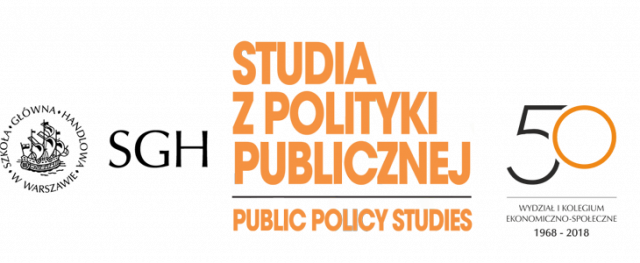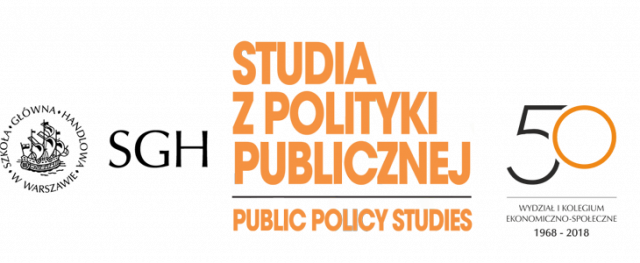 Journal/Call for Papers Description
The scientific journal "Studia z Polityki Publicznej / Public Policy Studies", published at the Collegium of Socio-Economics of the SGH Warsaw School of Economics, announces the Call for Papers for the Thematic Issue: 
The Current Challenges of Urban Policy
Deadline for submitting proposals/abstracts of papers: March 25, 2022.
Notification of abstract acceptance: April 4, 2022.
Deadline for submitting manuscripts: September 15, 2022.
The scope of this Call for Papers:
The COVID-19 pandemic was and is global, but its impact is felt more acutely in urban than in rural areas. This is due to the concentration of people (population density) in a relatively small area, the use of public places such as enclosed buildings and squares by many people at the same time, and the need to travel by transport – distances in cities rarely allow the necessary distances to be covered on foot. The pandemic has resulted in the emergence of new problems that should be addressed by urban policies.
Moreover, the previously diagnosed challenges related to, inter alia, counteracting spatial chaos, suburbanization, adaptation to climate change, and depopulation have meant that urban policy should take new objectives into account. They result from conditions at various levels:
International, for example, United Nations Sustainable Development Goals (2015), especially Goal 11: "Sustainable Cities and Communities";
European related to the Pact of Amsterdam (2016), the EU Territorial Agenda (2020), and the New Leipzig Charter (2020);
National conditions reflected, for example, in the draft of Polish National Urban Policy 2030 (2022).
The Thematic Issue is expected to include papers focusing on theoretical issues, comparative studies of cities from various parts of the world, empirical research, and case studies on policies in and by cities as well as towards cities (e.g., from the national level). The list of potential topics includes, but is not limited to:
Principles for urban development policy (international comparisons);
Changes in the ways of managing cities (e.g., implementation of governance, increased participation);
Challenges for urban policy arising from the experience of the COVID-19 pandemic;
Challenges for shaping urban spaces and implementing urban spatial policy (e.g., the concepts of the 15-minute city, the green city, the healthy city, the age-friendly city);
Building resilient cities, particularly in the context of the need to adapt to climate change;
Analyses concerning the phenomenon of spatial chaos and urban sprawl processes;
Challenges of digitalization in cities (e.g., implementation of the smart cities concept).