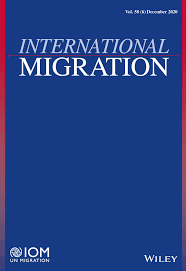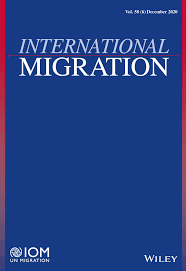 Journal/Call for Papers Description
Scholars of international migration and citizenship are invited to submit abstracts for a special issue of International Migration dedicated to the regulation by states of people's departure from their territory, or "regulation of exit," understood as all policies, explicit and implicit, that govern the right to leave the territory of a state, whether temporarily or permanently. While these questions are often overshadowed as a subject of scholarly investigation by immigration policies, the regulation of exit also helps determine what international migration may occur.  Equally important, as implied by Hirschman's classic trio of "exit, voice, and loyalty," this "right of exit"—together with its modalities, limitations, and sometimes absence—strongly influences the relationship between the individual human subject and the state. Through this special issue, we seek to position the regulation of exit as a distinct field of scholarly research; to identify and investigate salient variations in policies on regulation of exit among contemporary states; and to theorize those variations.  The collection will cover cases from different world regions, spanning the recent past and the present, and thus bring out the contours of variation in the regulation of exit in the world of the 20th and 21st centuries. Confirmed contributions address Western Europe and North America, the Soviet Union and the post-Soviet region, Latin America, Israel and the Palestinian territories, the Persian Gulf region, and North Africa.
In addition, the collection has room for several new papers. We are open to a wide range of contributions, and in particular those addressing the following regions and substantive areas:
East, South, or Southeast Asia;
Sub-Saharan Africa;
Specific country-cases such as Eritrea, North Korea, Cuba, or others that present particular interest;
Race, ethnicity, and indigeneity in the regulation of exit;
Gender and the regulation of exit;
Capital controls and other economic policies meant to constrain or limit emigration;
Divorce, child custody, and other family policies and their impact on the right of exit.
Authors may represent any social science discipline, history, or law. Proposals from junior scholars and those based in the Global South are especially welcome.
If you are interested in contributing to the special issue, please send your abstract and a brief biography to the co-editors, Matthew Light (University of Toronto) and Willem Maas (York University) at matthew.light@utoronto.ca and maas@yorku.ca by 1 May 2021.  If your proposal is selected for inclusion, you will be asked to submit a first draft of your 8,000-word manuscript for the co-editors' internal review and comments by August 2021, followed by a revised version by 1 October 2021. All papers will then go through the journal's standard external peer review process before final acceptance.