Supported by the Center for the Study of Federalism, this biennial award is given to living, recognized scholars whose publications continue to make significant and major contributions to our understanding and appreciation of the history, theory, and/or practice of federalism in single or multiple countries and/or transnational arrangements, such as the European Union. The award shall be for distinguished work done specifically on federalism and federations. The award is presented at the RC28 business meeting held during each IPSA World Congress.
The award is made by the RC28 Executive Board upon nominations by RC28 members. Nomination instructions are circulated to members by email.
For more information on the award, visit the RC28 Committee on Comparative Federalism and Multilevel Governance website.
Award Recipient 
2016 - John Kincaid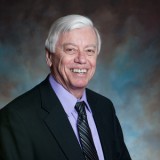 John Kincaid, is the Robert B. and Helen S. Meyner Professor of Government and Public Service and Director of the Meyner Center for the Study of State and Local Government. He also is Senior Editor of the Global Dialogue on Federalism and Fellow of the National Academy of Public Administration. He served as Associate Editor and Editor of Publius: The Journal of Federalism (1981-2006); Editor of a series of books on the Governments and Politics of the American States; Executive Director of the U.S. Advisory Commission on Intergovernmental Relations (1988-94); and Vice President and Co-Treasurer of the Pentagon Papers Fund for the Defense of Human and Civil Liberties in support of the legal defense of Daniel Ellsberg and Antony Russo in the Pentagon Papers Trial (1971-73). He has written and lectured extensively on federalism and state and local government in the United States and abroad.