IPSA-Federica Summer School in Concept Analysis in the Web environment
September 2-6, 2018
Island of Capri, Italy
The 1st edition of the IPSA Summer School on Concept Analysis in the Web environment was held in Capri, the enchanting island in the gulf of Naples, Italy. The innovative workshop formula has already been successfully experimented in the annual workshop, held from 2008 to 2017 in the Ph.D. program in Political Science of the Institute of Human Sciences (SUM), then at the Scuola Normale Superiore (SNS) of Pisa.
This leading IPSA program provides advanced theoretical and practical training in methodology to its participants, based on the Hyperpolitics approach for concept analysis in political science. Hyperpolitics is a pioneering application of web 2.0 logic to create a Repository of Political Science Concepts. An academic ecosystem, comprising books (Calise and Lowi, University of Chicago Press, 2010), working platform (www.hyperpolitics.net), hyperlinks and learning communities that defines concepts in terms of their relationship to other concepts.
The 2018 Summer School comprised two modules:
Module One: Online Course
Participants followed the online course Understanding Political Concepts, by Mauro Calise and Werner Patzelt, before the Summer School starts.
The course covered the theoretical framework of the Hyperpolitics methodology for concept formation, and enables anytime, anyplace learning at participants' own pace.
A battery of integrated tests and assignments measure learning. Attendance and successful completion of the MOOC module was a prerequisite to admission on the residential module.
Module two: Residential workshop
During their stay at Villa Orlandi on the island of Capri, participants were invited to develop their own conceptual matrix, related to a specific concept chosen beforehand.
In the interactive laboratory sessions, course instructors were on hand to facilitate and guide students as they drafted their own paper. Group discussion and feedback on all working papers, involving participants as well as guest Italian and foreign scholars, paved the way for a final paper and a presentation of each concept definition at the end of the Summer School.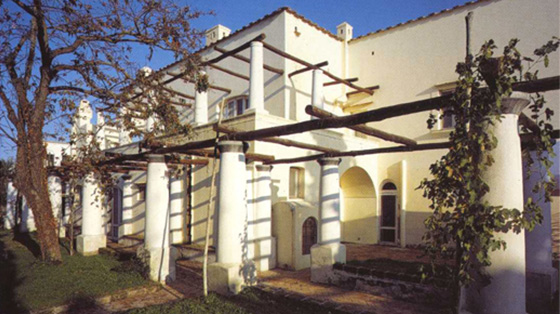 For further information, please visit the website or write to ipsamooc@federica.eu.