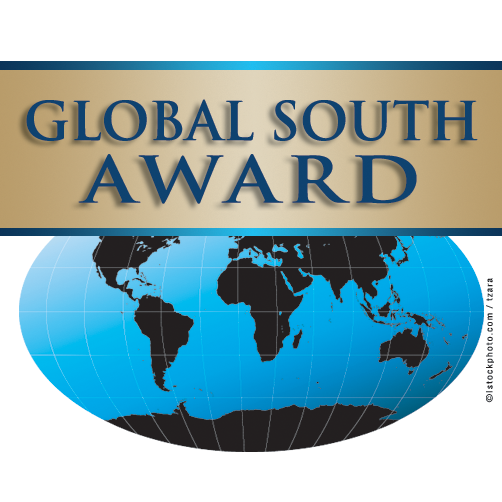 It was established to recognize the work done by a scholar from the Global South and whose scholarly contribution is focused on the relevant countries, regions and themes. The award also recognizes a cumulative body of work. It was awarded for the first time at the 2009 IPSA World Congress of Political Science.
The award recipient will be invited to present a prize lecture during the upcoming IPSA World Congress of Political Science and will receive $1,000 USD.
Amount: $1,000 USD (1 recipient)
The cash prize is the total award; no further reimbursement is to be awarded to one winner. The award recipient is to attend the upcoming IPSA World Congress and present a lecture to receive the monetary award. Remote participation will be possible only when the event is fully virtual for the Congress in question. If the award recipient participates virtually, the travel funding will not be provided.
---
Application Procedures
The following are the criteria for the award:
Recipients must originate from the Global South and deal with Global South issues
Only non-OECD countries are considered as Global South countries. Applicants from OECD countries listed below are not eligible for the award:
Australia
Austria
Belgium
Canada
Colombia
Costa Rica
Chile
Czech Republic
Denmark
Estonia
Finland

France
Germany
Greece
Hungary
Iceland
Ireland
Israel
Italy
Japan
Korea
Latvia

Lithuania
Luxembourg
Mexico
Netherlands
New Zealand
Norway
Poland
Portugal
Slovak Republic
Slovenia
Spain

Sweden
Switzerland
Turkey
United Kingdom
United States
Submitting Applications
The Global South Award is now accepting applications.
Application deadline: 1 March 2023
Applicants for the award are expected to submit:
1. a curriculum vitae,
2. a statement of the nature of the research project and an indication as to how it is of significance to the Global South;
3. a letter of reference from an academic familiar with the applicant's work certifying their academic status and indicating their suitability for the award;
4. a representative sample of written work whose length should not be greater than a scientific journal article;
The IPSA Committee on Organization, Procedures and Awards (COPA) will assess candidates' written work.
---
Global South Award Recipients
 2021 Abdalhadi Alijla - video presentation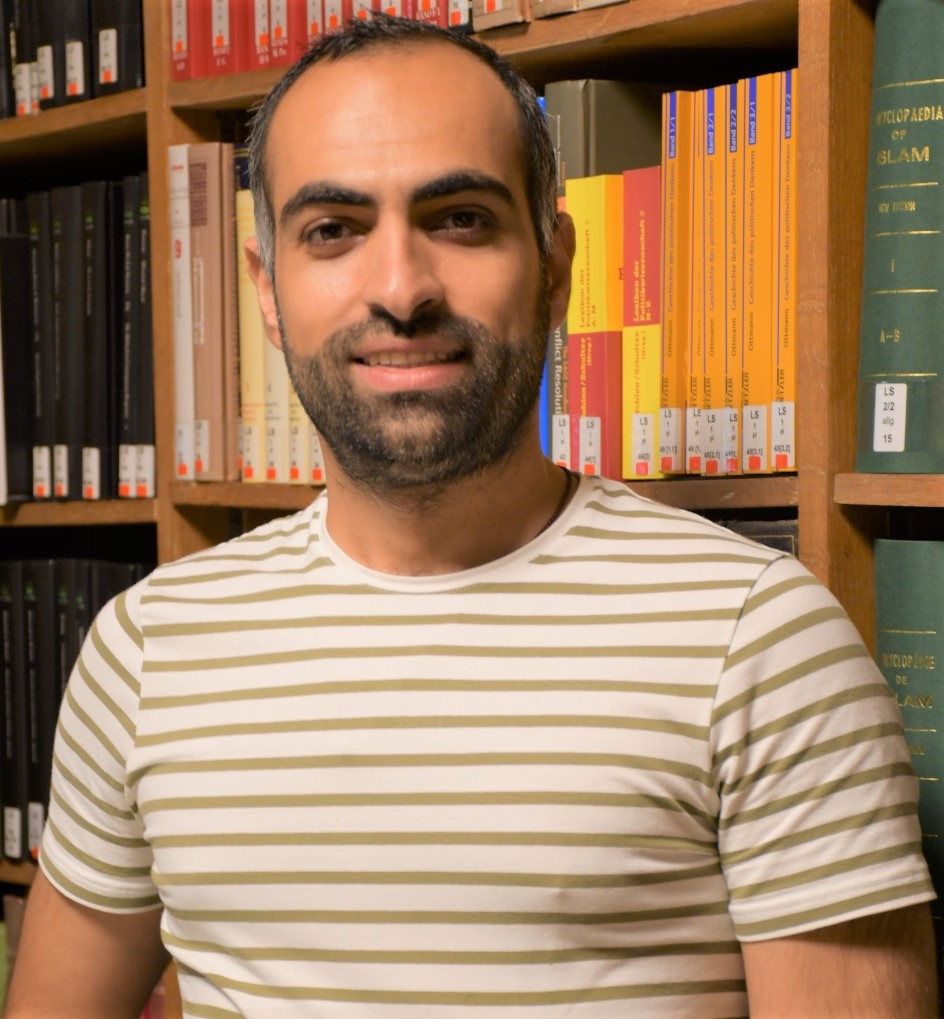 Dr. Abdalhadi Alijla is a Palestinian social and political scientist and science advocate. He is currently a post-doctoral associate fellow at the Orient Institute in Beirut (OIB) and the co-leader of the Global Migration and Human Rights at Global Young Academy. Dr. Alijla is also co-founder of the Palestine Young Academy in 2020. In addition, he is an Associate Researcher and the Regional Manager of the Varieties of Democracy Institute (Gothenburg University) for MENA and Gulf countries. 
Since April 2018, Dr. Alijla works as an associate fellow at the Post-Conflict Research Center in Sarajevo, Bosnia and Herzegovina. Abdalhadi earned his Ph.D. in political studies from the State University of Milan and an MA in Public Policy and Governance from Zeppelin University- Friedrichshafen, Germany. He is the recipient of several awards and scholarships, including DAAD (2009), RLC Junior Scientist (2010), UNIMI (2012), ICCROM (2010), Saud AL-Babtin(2002), among others. 
His writings appear on various media outlets including OpenDemocracy, Mondoweiss, Huffpost, Qantara, Your Middle East, Jaddaliya. His main research interests are divided societies, rebel governance, democracy, social capital, Middle East studies, and comparative politics. Dr. Alijla is the author of Trust in Divided Societies - State, Institutions and Governance in Lebanon, Syria and Palestine, published by Bloomsbury Academics and I.B.Tauris UK.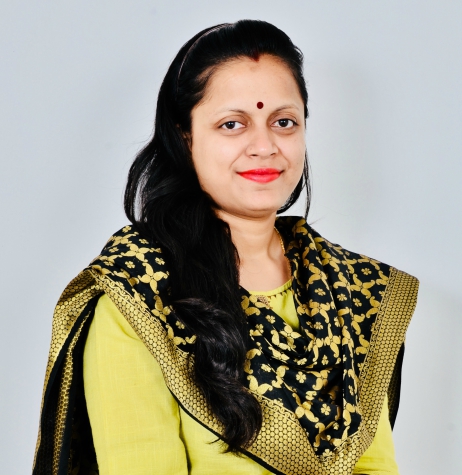 2018 Meenakshi Bansal
Dr. Meenakshi Bansal is a scholar and analyst from India. She currently works in the Post Graduate Department of Political Science at JVMGRR College, Charkhi Dadri (Haryana), India. She received University Research Scholarship (URS) from M. D. University for a Ph.D. degree.
She has written extensively on issues like HRD practices, Indian Politics, Election, Human rights and Women's participation, which have not only presented in various National and International seminar/ conferences in India but have also been published as research papers in  Journals of National and International repute. She has a Life Membership of Indian Political Science Association. Her areas of expertise are Indian Constitution, Public Policy and Gender Studies.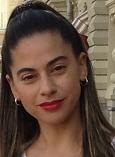 2016 Erica Gorbak
Prof. Erica Gorbak is a young bright, critical, creative, accurate and alert individual who besides her intellectual potential has complete dedication to work. She is an analyst; a woman who cares about her country – Argentina - and about the South and Latin America region. She is a thinker. More important, she is an opinion leader; recognized Constitutional and Administrative lawyer with national and international experience and high reputation. Tenure Professor of Constitutional Law and Human Rights II - University of the Social Museum; Tenure Professor of Administrative Law at the Faculty of Political Sciences - Open Inter-American University and Associate Professor of Constitutional Law –University of Buenos Aires, she has acquired a wide range of perspective and wisdom that allows her to intervene in the public discussion and take position to contribute in the development and growth of Latin America. Prof. Erica Gorbak has an outstanding academic record and research publications in different languages. She has written extensively and done research on issues like individual rights and liberties, democracy and authoritarian regimes in Latin America, presidentialism, governance and national-international relations, and she is focusing in combating corruption in Latin American. Spanish native speaker, she speaks fluently English, French, Portuguese and Italian. Having studied at the University of Buenos Aires with her postgraduate studies at Harvard University, she has received many significant academic awards. She also participates actively in Conferences/Congresses around the region and the world and is an active member of important academic organizations.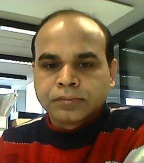 2014 Sunil Kumar - video presentation
Dr. Sunil Kumar is a political scientist from India. He is currently working as an Associate Professor in Political Science Department of Shyam Lal College [Evening], University of Delhi, India.
Dr. Sunil has an outstanding academic record and research publications. A gold medallist of University of Delhi [1990], a Junior Research Fellow with University Grants Commission [1991], a post-doctoral fellow from Tel Aviv University, Israel [2002-03], and a Commonwealth Fellow at the University of Oxford, UK [2010-11] Sunil has written extensively on contemporary issues like communalism, secularism, party systems, democracy, governance, human rights, Diaspora and corruption which have not only been figured in various refereed national and international journals but have also been published as peer-reviewed books. As an expert/examiner/editor, he has been associated with various premier institutions like Commission for Scientific and Technical Terminology, Indian Council of Social Science Research, Indian Institute of Public Administration, Annamalai University, Vimala International Research Journal for Humanities and Social Sciences besides University of Delhi.
Some of his key publications include Communalism and Secularism in Indian Politics: Study of BJP,  Rawat Publications, Delhi and Jaipur, 2001; Human Rights in Changing Times, [edited with Gyan P Agarwal and Reenu Gupta], Cambridge Scholars Publishing, England, 2013; and Combating Corruption: The Indian Case [co-authored with Professor Yogesh Atal] Orient Blackswan, Hyderabad, 2014.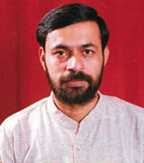 2009 Yogendra Yadav
Yogendra Yadav, Centre for the Study of Developing Societies (CSDS), New Delhi (India)
Perhaps the leading political analyst in India and the co-author of a forthcoming book with Juan Linz and Alfred Stepan entilted State Nation or Nation State?. He is the co-author of State of Democracy in South Asia (Oxford University Press, 2008) and of a large number of books and articles on Indian electoral behavior and public opinion, and was Fellow at the Wissenschaftskolleg zu Berlin in 2009-10.