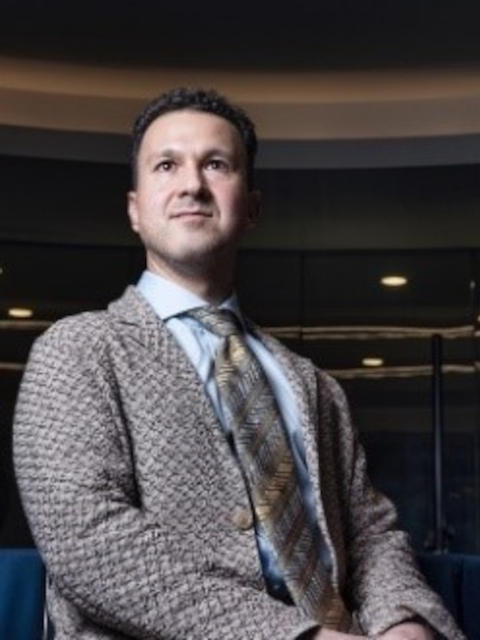 Biography
Umut Korkut is Professor of International Politics at Glasgow School for Business and Society at Glasgow Caledonian University.
I completed my DPhil (magna cum laude) at Central European University in Budapest in 2004. In 2009, I was awarded Associate Professorship by the Turkish Higher Education Council. I have been a visiting fellow of the Slavic-Eurasian Research Centre at Hokkaido University. I have served Political Studies Association (PSA) as Trustee and International Projects Lead. In 2018, I was elected to the executive committee of International Political Science Association. I serve ethics, and gender and diversity sub-committees at IPSA. I am a member of the WISE Institute for Social Justice management team.
I am interested in how political discourse, aesthetics and visual imagery create audiences. I follow this theoretical interest across various empirical fields central to European politics such as political regime change, gender and politics, populism and migration research. I have established expertise in Hungarian and Turkish politics. In 2017, I published a book entitled "Politics and Gender Identity in Turkey: Centralised Islam for Socio-Economic Control" following the Foucauldian approach to study the construction of gender discourse in Turkish mosque sermons.
Following my theoretical and empirical research interests, I am leading three Horizon 2020 and Asylum, Migration, and Integration Fund funded projects at the moment. I am the lead coordinator for the AMIF-funded research project VOLPOWER: Volunteer and Empower: Enhancing Community Building and Social Integration through Dialogue and Collaboration amongst Young Europeans and Third Country Nationals (12.2018-12.2020). I also serve as the Principal Investigator for two Horizon 2020 funded projects named RESPOND: Multi-level Governance of Mass Migration in Europe and Beyond (12.2017-12.2020) and DEMOS: Democratic Efficacy and the Varieties of Populism in Europe (12.2018-12.2021) responsible for research on Hungary, Turkey and the United Kingdom. In 2016-2018, I was a co-investigator for an AHRC funded "The Aesthetics of Protest: Visual Culture and Communication in Turkey" project.
In 2020, I was awarded an EC Horizon 2020 grant as the lead coordinator for a three projects entitled D.Rad: Deradicalisation in Europe and Beyond: Detect, Resolve, Reintegrate (2020-2023) https://dradproject.com