HAPSc Policy Briefs Series
Democracy, Green Transition, Security and the Economy/2/2
Deadline: Sun, 14 Nov 2021
Contact: policybriefs@hapsc.org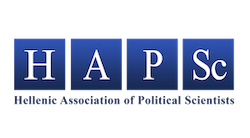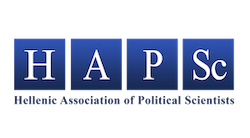 Journal/Call for Papers Description
The  Hellenic  Association of Political  Scientists  (HAPSc)  is inviting all researchers and experts to submit  Policy  Briefs based on recent research conducted on the following topic: "Democracy, Green Transition, Security and the Economy". 
The Journal: HAPSc Policy Briefs Series is an Open Access scientific journal, published by the Hellenic Association of  Political Scientists (HAPSc). It aims at the comprehensible and coherent publication of information on current issues, as well as at the exchange of interdisciplinary approaches for the analysis and provision of policy proposals. This biannual publication aims to develop interdisciplinary and multilingual dialogue by providing summaries of relevant research, suggesting possible policy options or presenting specific actions, measures and policies. The journal uses the system of double-blind peer review. There are no submission or publication fees for the authors, as the journal is entirely funded by the Hellenic Association of Political Scientists.
You can visit the journal's website, hosted by the National Documentation Centre, here.