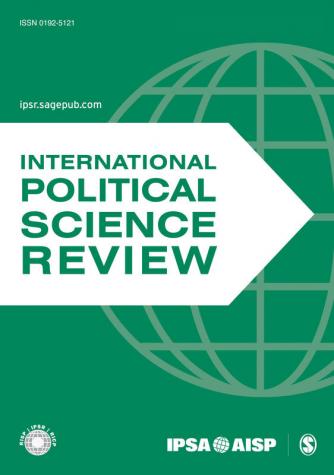 The Editors of International Political Science Review (IPSR) are pleased to present a special selection of articles published in IPSR on the 2020 IPSA World Congress of Political Science theme: New Nationalisms in an Open World.
The contemporary moment is characterised by the spectacular rise of new nationalisms, shaped by and reacting to the openness, globalisation, and interdependence of today's world. These new nationalisms include ethnic nationalism, economic nationalism, and cultural nationalism and are appearing in both the Global North and the Global South. The 26th IPSA World Congress (25-29 July 2020, Lisbon, Portugal) will focus on this re-emergence of nationalism and its different forms.
The articles in the collection, available for free download until the end of June 2019, provide a snapshot of how these different forms of nationalism are being analysed in political science. "Trumpsim," the Brexit vote, xenophobia, the rise of the radical right, the securitisation of borders, and autocratic backlash are just a few manifestations of nationalism that these articles address.
We look forward to discussing the challenge of nationalism with you at the 26th IPSA World Congress .
Download these selected articles at https://journals.sagepub.com/page/ips/collections/newnationalisms