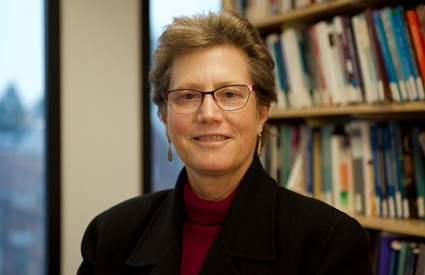 We are delighted to share that International Studies Association (ISA) has selected Professor Helen Milner, former IPSA President (2012-2014), as the 2018 recipient of the SWIPE Mentor Award. On behalf of IPSA and the political science community, we congratulate Professor Milner on this prominent accolade.
The SWIPE Mentor Award pays tribute to women and men who have invested in the professional success of women in the IPE field. Originating in the early 1990s, the Society for Women in International Political Economy (SWIPE) observed that many women in IPE did not have the close mentoring relationships that their male counterparts seemed to benefit from. Indeed, while research across disciplines has shown that mentoring can be key to higher publication rates and successfully achieving tenure, women tend to get less mentoring than men. Therefore, to recognize excellent mentoring in their field, members created the SWIPE Mentor Award, presenting the first award to Robert Keohane in 1997.
Helen Milner's biography:
Professor Milner is the B.C. Forbes Professor of Politics and International Affairs at Princeton University and the director of the Niehaus Center for Globalization and Governance at Princeton's Woodrow Wilson School. She was the chair of the Department of Politics from 2005 to 2011. She has written extensively on issues related to international and comparative political economy, the connections between domestic politics and foreign policy, and the impact of globalization on domestic politics. She is currently working on issues related to globalization and development, such as the political economy of foreign aid, the "digital divide" and the global diffusion of the internet, the resource curse and non-tax revenues, and the relationship between globalization and democracy, in Africa and the Middle East.
For more information: https://scholar.princeton.edu/hvmilner/home