IPSA President Marianne Kneuer attended the 14th Biennial Conference of the South African Association of Political Studies (SAAPS) at the University of Pretoria (South Africa) on October 1-3. The conference featured work on the theme Change and Continuity: Politics, Development, and International Relations in Africa and the World.
In President Kneuer's opening remarks of her keynote speech, "Rethinking Democracy and Development in the Context of Africa," she encouraged the emergence of the African political science community as a crucial voice in IPSA's affairs. She enthusiastically welcomed the initiative to revitalize the regional organization, the African Association of Political Science.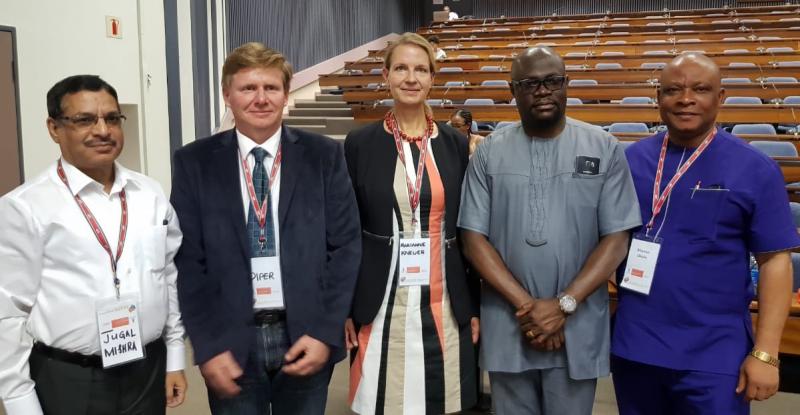 Photo from left to right: Indian Political Science Association President Jugal Mishra, SAAPS President Laurence Piper, IPSA President Marianne Kneuer, IPSA Vice President Christopher Isike and Nigerian Political Science Association President Aloysius-Michaels Okolie.