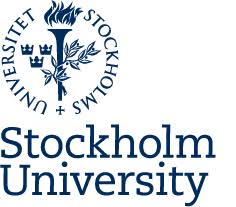 Job Offer Information
Where
Stockholm University
Job Description
The Department of Economic History and International Relations is a dynamic and strong education and research department at the Faculty of Social Sciences at Stockholm University. Its International Relations (IR) section aims to be nationally leading and internationally prominent within its field of research and education, focusing especially on the three IR sub-fields of International Security, International Institutions, and Global Political Economy. Global and Regional Governance (GRG) is a leading research area at the Faculty of Social Sciences.
The International Relations PhD Program at Stockholm University announces one vacant position in the doctoral programme in International Relations with an orientation towards environmental politics. The ideal candidate should have an interest in climate change adaptation, and in particular the linkages between local, national, and global policy. Integration of governance of climate-induced risks for humans into other policy areas, such as conflict or health, to name but a few examples, should be the focus of this PhD position. We seek candidates with competence in international relations, environmental social science, comparative politics, positive political economy, or a related social science discipline. We are particularly interested in candidates with a background in quantitative methods and/or "mixed-methods". The project employs a wide range of quantitative and qualitative methods such as surveys, time-series analysis, structured comparisons, and semi-structured interviews. Participation in international conferences and publications in leading international journals will be supported. The candidate must have demonstrated excellent skills in academic written English. Additional merits include capacity to work in a cross-disciplinary team of researchers.
The PhD position is fully funded for 4 years and positioned at the Department of Economic History and International Relations. Planned entry date is September 2, 2019. The PhD position will be part of the project Glocalizing Climate Governance: The Role of Integrated Governance for a Just and Legitimate Adaptation to Climate Security Risks, funded by The Swedish Research Council for Environment, Agricultural Sciences and Spatial Planning (Formas). The aim of this project is to understand the causes and consequences of global integrated governance responses for local and national climate adaptation, with a special focus on the global south. The project will provide new insights for Swedish and global academics and stakeholders into challenges and opportunities associated with integrating climate change adaptation into different policy sectors.
Subject area
The aim of the doctoral programme is to give the student specialised knowledge within the field of International Relations, a thorough training in research methods, and a good understanding of the problems occurring in research and in the practical application of results. The programme familiarises the student with different structures of politics, economics and society, and gives a broad orientation of the research development within the subject, with the purpose of making the student a critical and independent researcher with the ability to plan and develop scientific projects and publications. There are two main blocks in the programme: course work (75 credits) and work in connection with the Ph.D. dissertation (165 credits). For further information about the structure of the programme, please see the department's website. The administrative language at Swedish universities is Swedish, with important information provided in English.
Qualification requirements
In order to meet the general entry requirements, the applicant must have completed a second-cycle degree, completed courses equivalent to at least 240 higher education credits, of which 60 credits must be in the second cycle, or have otherwise acquired equivalent knowledge in Sweden or elsewhere. If there are certain reasons, the Faculty Board may make exceptions from the requirements of general entry requirements.
In order to meet the specific entry requirements, for Third Level programmes in International Relations, students must fulfil the following three conditions:
Completed First Level education in International Relations, Political Science, Economic History, or equivalent education of at least 90 HECs, and completed Second Level education in Economic History, International Relations, History with economic-historical specialisation or equivalent education of at least 30 HECs, of which at least 15 HECs comprise essay work.
Completed higher education specialised in theoretical subjects relevant to the Third Level programme comprising another 60 HECs, or equivalent education.
Sufficient knowledge of English to allow studies of academic literature written in English. Knowledge of English should correspond to at least 550 credits in a Test of English as a Foreign Language (TOEFL) (equivalent: 6.0 IELTS).
The qualification requirements must be met by the deadline for applications.
Selection
The selection is based on the applicant's ability to successfully pursue the research education.
Selection criteria and admission regulations for Doctoral Studies at Stockholm University are specified further in documentation provided at: www.ekohist.su.se/international-relations
More specific criteria for the selection process are:
Independence in analysis and planning of earlier work
The ability to construct research problems and research questions and precision in earlier work, and in the research plan
Documented ability to work within given time frames
Methodological and scientific awareness
The ability to construct an original research design and scientific analysis of the material
Good communication and cooperation skills.
Admission Regulations for Doctoral Studies at Stockholm University are available at www.su.se/rules and regulations
Contact
For further information or details concerning the application procedure, please contact Professor of International Relations and Director of Doctoral Studies in International Relations, Mark Rhinard, telephone: +46 8 16 42 88, mark.rhinard@ekohist.su.se or Professor of International Relations and Chair of the Department of Economic History and International Relations, Thomas Jonter, thomas.jonter@ekohist.su.se
The project leader is Associate Professor of International Relations, Lisa Dellmuth, lisa.dellmuth@su.se.  
Application
Apply for the position at Stockholm University's recruitment system. It is the responsibility of the applicant to ensure that the application is complete in accordance with the instructions in the job advertisement, and that it is submitted before the deadline.
Please include the following information with your application
Your contact details and personal data
Your highest degree
Your language skills
Contact details for 2 references
and, in addition, please include the following documents
Cover letter
CV – degrees and other completed courses, work experience and a list of degree projects/theses
Research proposal (no more than 3 pages) describing:
– which research task you want to pursue within the position
– why and how you wish to address this research task
– what makes you suitable for the project in question
Degree certificates and grades confirming that you meet the general and specific entry requirements (no more than 6 files)
Degree projects/theses (no more than 3 files) and certificate in English corresponding to at least 550 credits on the Test of English as a Foreign Language (TOEFL). This criterion does not apply for students who have completed their education at a Swedish university, where English proficiency is a general eligibility requirement.