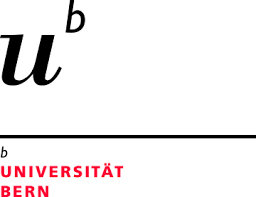 Department/Unit
The Institute of Political Science
Job Description
The Institute of Political Science at the University of Bern (https://www.ipw.unibe.ch) invites applications for a Ph.D. Position at the Chair of European Politics, headed by Prof. Dr. Fabio Wasserfallen (as of February 2020, see http://www.fabiowasserfallen.ch).
The starting date of the position is February 1, 2020 or later. Conditional on approval of the PhD proposal by the end of the first year, funding is guaranteed for four years total, with a gross annual salary of about 55'000 CHF (equivalent to about 50.000 EUR).
Job description
You will develop and pursue your own PhD project, whereas the scope of the prospective dissertation is broadly defined, including research on European politics, integration, and institutions as well as
public opinion, parties, and policies of the European Union and member states. With your research and (a small load) of teaching, you will contribute to the academic activities of the European Politics
Chair and collaborate with colleagues at the Institute and beyond. The position includes participation in a doctoral program and funding for methods training and scientific conferences.
Qualifications
You hold (or are close to completing) a MA in political science or a related (sub-)field. Applicants are expected to have a keen interest in theory-driven empirical research on topics related to European politics, a good command of English, and a good knowledge of quantitative methods as well as an interest in further developing method skills.
Application and further information
If you are interested in the position, please send your application containing a motivation letter, a CV, BA and MA study transcripts, and a writing sample (e.g., seminar paper, BA or MA thesis) as one PDF-file to applications@sowi.unibe.ch until November 8, 2019. Please do not hesitate to contact Prof. Fabio Wasserfallen for further information: f.wasserfallen@gmail.com