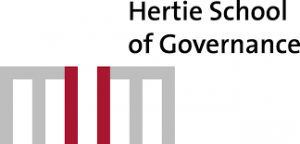 Job Offer Information
Where
The Hertie School of Governance
Job Description
The Hertie School of Governance in Berlin invites applications and nominations for the Michael Endres Visiting Professorship for the Academic Year 2020/21 starting in September 2020.
The ten-month professorship is affiliated with the Jacques Delors Institute Berlin, Centre for European Affairs. The Delors Institute became operational in September 2018 and is one of five new Centres of Competence, which the Hertie School will set up in the coming years. It brings together Hertie School faculty members, Postdocs and doctoral students doing research on the politics, law, and political economy of European integration as well as a small dynamic think-tank on European governance. By having researchers and think tank analysts working under one roof without attempting to blur the differences between research and policy work, it aims to help us better understand the challenges and solutions to European governance. The Delors Institute is an integral part of the Hertie School of Governance and offers a vibrant and truly interdisciplinary and international research community.
The Michael Endres Visiting Professorship is intended to be filled every year and is named in honour of the former chairman of the Hertie Foundation which has been supporting the Hertie School since its creation in 2003. The holder of the visiting professorship is expected to be fully integrated into the Delors Institute. We are looking for a lawyer, political economist or political scientist (or someone from a related discipline such as political sociology or political theory) doing cutting-edge research on European integration, including its comparative dimension. We are interested in outstanding younger and more senior scholars doing interesting and stimulating research which broadly fits with the work of the Delors Institute. The holder of the position should be present in Berlin most of the time.
What we offer
A vibrant and growing international and interdisciplinary research community
The possibility to teach on a voluntary basis
A stipend of 5000€/month (applications for one semester or for the entire academic year are possible)
What you should send us
CV and list of publications
An outline of your plans during your stay (max. 2000 words). No need to design grand research projects, we simply want to know what you plan to do
The selection committee is chaired by former German President Horst Köhler. The deadline for submission of applications and nominations is 31 July 2019. For more information contact Markus Jachtenfuchs (jachtenfuchs[at]hertie-school[dot]org).