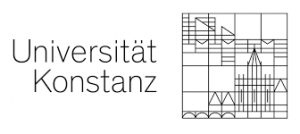 Job Offer Information
Where
University of Konstanz
Job Description
The Department of Politics and Public Administration at the University of Konstanz is seeking applications for a tenured
Full Professorship of Public Administration (Salary level W 3)
The successful candidate contributes to research and teaching in the fields of public administration and implementation of public policy. Participation in the cluster of excellence "The politics of Inequality" (https://www.uni-konstanz.de/en/the-politics-of-inequality/) is desired. A Ph.D. in political science, public administration or a related discipline is required. Applicants should have an established track record of publishing in top-ranked outlets, success in securing third-party funding and experience in university teaching.
The ability to teach in German is an asset, but not a must. The position starts on April 1, 2020. For further information please contact the head of department, Prof. Katharina Holzinger (phone +49 (0)7531/88–2811; Katharina.Holzinger@uni-konstanz.de).
The University of Konstanz is committed to ensuring an environment that provides equal
opportunities and promotes diversity as well as a good balance between university and family
life.
As an equal opportunity employer, we strive to increase the number of women working in research and teaching. We also support working couples through our dual career programme
(https://www.uni-konstanz.de/en/equalopportunities/family/dual-career/).
Persons with disabilities are explicitly encouraged to apply. They will be given preference if appropriately qualified (contact: Tel. + 49 (0)7531 88-4016).
Interested candidates should send the required application materials (cover letter, CV including a list of publications, teaching portfolio and evaluations (max. 3) as well as three relevant publications) electronically to Dr. Brigitte Rieger-Salloukh, Universität Konstanz, 78457 Konstanz, e-mail: sektion.prw@uni-konstanz.de. The application deadline is 31 March 2019.
Please refer to the reference number 2019/045 and complete the submission form (see pdf-link at: http://www.uni-konstanz.de/stellen).
Information as per Article 12 GDPR on the collection and processing of personal data during  the application process is available from https://www.unikonstanz.de/personalabteilung/aufgabenbereiche/beamte/wichtige-mitteilungen/