Full Time Professor School of Political Science, Government and International Relations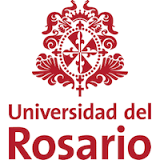 Universidad del Rosario
Bogota
,
Colombia
Application Deadline:
1 April, 2017
The School of Political Science, Government and International Relations is opening the selection process for an academic position of one (1) Full Time Professor in the International Relations Program according to the requirements described below.
Position:
The IR Program seeks a Full Time Professor (category to be determined according to the academic and teaching experience) who will join the academic career according to the University Professor regulations of Universidad del Rosario.
Required documents:
Required information to be included in the CV
a) Doctoral Degree: PhD degree or close to defend the doctoral dissertation on Political Science, Economics, International Relations, Social Sciences or related fields (dissertation defense deadline, June 2017).
b) Publications and Academic Activity: national and international publications, participation at national and international academic conferences and relevant academic and professional experience.
c) Teaching and Research Experience: certified teaching and research experience.
d) Professional and Academic Service Experience: member of professional and academic organizations, peer-review on academic journals experience, administrative experience at academic organizations, other relevant experience (supervisor of thesis projects, among others).
e) Awards: awards, scholarships and academic recognitions certified.
f) Language: must demonstrate fluency in Spanish and in a second language certified by an international test or by including a postgraduate degree diploma (Master or PhD) issued in the corresponding second language.
Further information required:
1. Up to date CV.
2. Intention letter including a description of his/her profile and suitability for the position. This letter should include his/her research agenda.
3. Two recommendation letters from scholars/professors familiar with the work of the applicant (not required for those applicants currently at a faculty position in other academic institution).
4. Proposal for two undergraduate courses including a detailed syllabus to be taught at the International Relations program.
5. Sample of academic work written in English or Spanish (book chapter, journal paper, among others).
Universidad del Rosario is accredited by the National Ministry of Education as a top leading and high quality institution ranked within the top 5 universities among 23 accredited institutions in Colombia. We are an equal opportunity/affirmative action employer. Women, minorities, and persons with disability as well as other protected groups are encouraged to apply.
Applicants are required to send the documents as pdf file attachments to the Dean's email: monica.pachonb@urosario.edu.co until the 1st of April of 2017.