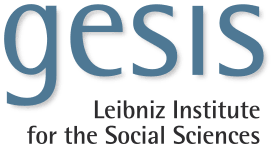 Job Description
GESIS is the largest infrastructure institution for the Social Sciences in Germany. GESIS Grants offer the possibility to collaborate closely with one of our GESIS staff members on a predefined project that may involve, for example, writing a scientific paper, working on a joint research proposal, or planning an infrastructure project together to improve or expand GESIS services.
Applicants may apply for a stay between one week and three months in the period from August 2019 to June 2020. Successful candidates will receive a travel grant that covers travel costs (economy class flight) plus an allowance of up to €2,000 Euro per month.
GESIS Grants support collaboration, or the preparation of a collaboration between guests and GESIS employees. GESIS grants can be granted for a duration of five working days up to three months.
During their stay, guest researchers are expected to work on a joint publication, a joint proposal for third-party funding, to work on infrastructure activities, the improvement of a GESIS service, or another output of relevance for GESIS. If possible, applicants should be in contact with a cooperation partner from within GESIS prior to their application.
GESIS grant holders may be:
advanced doctoral candidates and postdocs up to four years after completing their doctorate studies from universities or other research institutions that conduct research in one of GESIS' three major research areas (Survey Methodology, Social Science Research, Applied Computer and Information Science) or at the interface between these areas;
representatives of research infrastructures who hold a university degree and whose work is related to that of GESIS
A GESIS grant covers travel costs to and from GESIS up to a maximum amount of 500€ from European countries and 900€ from countries outside Europe upon presentation of the original receipts. For the duration of their stay, guests will receive an amount of up to 2000€ per month to cover subsistence expenses (meals, accommodation, etc.).
The Board of Directors will review applications on the basis of the preliminary examination results made by the scientific departments. The criteria for the assessment of the applications will be compatibility with GESIS' mission, the expected output, and the quality of the application.