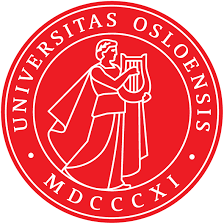 Job Description
Two permanent positions as Associate Professor (SKO 1011) are available at The Department of Political Science, University of Oslo. We welcome applicants from all parts of political science, including public policy and administration, comparative politics, political theory, and international relations. In the position as an Associate Professor, time is equally divided between research and teaching. The persons appointed must be prepared to undertake teaching duties at all levels (bachelor, master, and PhD) and take part in the teaching of research methods.
The persons appointed will be expected to perform administrative and other tasks in accordance with university regulations. Associate Professors may apply for personal promotion to full professorship once they have started in their positions
Qualification requirements
Applicants must hold a relevant PhD degree and have a track record of excellent international publications. Applicants are evaluated on academic qualifications. In addition to research excellence, teaching and research leadership as well as administrative experience together with personal qualities and suitability for the position will be taken into consideration. In the evaluation of research qualifications, recent publications, as well as the potential for future research of high quality, will be emphasised. The persons we hire must be able to contribute to the Department's long-term academic development.
Teaching is carried out in both Norwegian and English. The successful candidates must demonstrate mastery of both English and one of the Scandinavian languages as working languages. If an appointee is not fluent in a Scandinavian language, the appointee will be expected within a two-year period to learn sufficient Norwegian to be able to participate actively in all functions the position may involve.
We offer
 Salary NOK 594 400 – 741 300 per annum depending on qualifications
 Budget for travel and research assistance (currently NOK 35 000 per year)
 An academically stimulating working environment
 A good pension scheme through the Norwegian Public Service Pension Fund
 An inclusive and friendly workplace environment
 Excellent welfare schemes
How to apply
The application must include:
Cover letter (statement of motivation, summarising scientific work and research interests)
CV (complete list of education, positions, pedagogical experience, administrative experience, project acquisition and coordination experience, and other qualifying activities)
A complete list of publications
PhD Diploma
List of reference persons: 2 or 3 references (name, relation to candidate, e-mail, and phone number)
The cover letter must include an account of how your work relates to the Department's research and teaching profile and how you plan to contribute to the Department's long-term academic development.