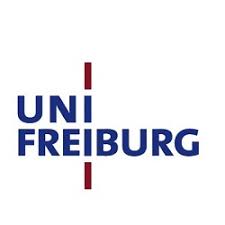 Job Offer Information
Where
Albert-Ludwig University
Job Description
The Chair of Environmental Governance works in research and teaching on the impact of governance interven-tions in spatially or functionally delimited systems (such as regions, economic sectors and complex organiza-tions) to achieve normative goals of sustainable development. Environmental governance is broadly defined as the interplay of the coordination mechanisms of the market, the state and civil society for the environmentally sound and efficient use of natural resources.
Current emphases in empirical research are the role of markets and structural innovation processes, based on recent theories of economic sociology and the importance of mission statements in strategic planning pro-cesses. The Chair of Environmental Governance works in principle inter-disciplinary and methodological, with a focus on qualitative, longitudinal-oriented methods of empirical social research, social actor network analysis and qualitative system dynamics / structural model approaches.
Duties:
Independent acquisition and implementation of research projects (scientific research with the goal of habilitation is expressly desired)
Preparation and execution of courses and supervision of theses, especially in the English-taught MSc program Environmental Governance, amounting to 4 SWS
Maintaining and establishing contacts with national and international cooperation partners
Conditions:
Above-average completion of a social science degree or an environmental science degree with a fo-cus on political and social science and qualified doctorate;
Documented research and strong publication record;
Very good methodological knowledge in the field of qualitative social research and experience in the processing of statistical data; Experiences with social actor network analyzes and system dynamics and systemic structural modeling are advantageous;
Proactive, self-motivated, team player with excellent interpersonal skills;
Enjoy teaching with sound didactic and pedagogic skills
Excellent written and spoken English, including the willingness and ability to teach and prepare didactic materials entirely in English at a Master level.
The requirements for a civil service employee must be met. There is the possibility of further civil service qualification. The position is initially limited to 3 years with the option to extend for another 3 years. Remuneration is set at A13.
Please apply in English with comprehensive supporting documentation to Reference Number 00000733 by 30.10.2019 at the latest. Please send your application in written or electronic form to:
Albert-Ludwig University, Institute for Environmental Social Sciences and Geography Chair of Environmental Governance Tennenbacher Str. 4, 79106 Freiburg / Germany
heiner.schanz@envgov.uni-freiburg.de
For further information, please contact Heiner Schanz Tel. +49 761 203-8502 or e-mail: heiner.schanz@envgov.uni-freiburg.de