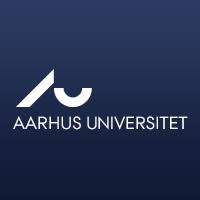 Event Information
Location
Aarhus University
Synopsis
Citizens' trust in their political institutions is an important source of democratic legitimacy beliefs (Weber 1980; more recently Keman 2014; Peters 2017; Tyler 2006; van der Meer 2017; van Ham
et al. 2017) and it is thus highly consequential for voter-state relationships (Newton and Norris, 2000; Hetherington, 2006). Given institutional trust's theoretical and empirical importance, it is
not surprising that it has been the subject of a vast amount of studies. What is surprising, however, is how little we know about citizens' trust in political parties specifically. This seems important in times of rising anti-establishment voting behaviour, increasing political polarization, and the decline of public engagement with parties.
Some studies already acknowledge that trust in political parties and politicians may form a separate dimension of trust, specifically trust in institutions of party democracy (see Denters et al., 2007). Yet, we still know little about the determinants and consequences of trust in political parties: What factors influence varying trust in individual political parties, and to what extent does this affect voting behaviour? How do we explain citizens' voting for a party they do not trust? What makes a party trustworthy in the first place? How does social media shape voters' perceptions of parties, and how do these perceptions influence trust evaluations? How does political polarization and party competition impact citizens' trust in parties? How is parties' performance as representative institutions related to trust? Are extreme voters more or less trusting of parties than median voters? And is a lack of trust in political parties related to rising votes for niche or anti-establishment parties?
To investigate these and other questions, the Party Legitimacy (PartyLeg) Research Group at Aarhus University is looking forward to welcoming you to a two-day workshop on "Political
Parties and Political Trust". The workshop will accommodate 10-12 papers, and it provides an excellent opportunity to discuss the on-going research on the causes and consequences of trust and distrust in individual political parties.
We invite contributions dealing with various perspectives of political trust and parties, either theoretical or empirical, focused (but not only) on the relationship between trust in parties and
Voting behavior
Party organization and competition
Corruption
Media and social media
Emotions
Democratic values
Mainstream and populist parties
Confirmed participants
Noam Lupu, Vanderbilt University
Tom van der Meer, University of Amsterdam
Mariano Torcal, University Pompeu Fabra Barcelona
Deadline, submission and expenses
Please send your abstract (500 words maximum) to Elad Klein (kleinel@ps.au.dk) no later than January 14th, 2019. Authors of selected papers will be notified by February 1st, 2019.
Aarhus University will cover dinner and lunch for all participants. We will also cover travel expenses for up to 2 PhD candidates.
Organizers
Elad Klein, Ann-Kristin Kölln, Danielle May (Aarhus University).