Mannheim Centre for European Social Research
Mannheim
Germany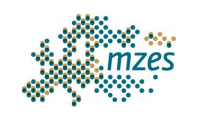 Multi-level governance systems are a characteristic feature of European parliamentary democracies and they create unique challenges for the electoral accountability of political parties. Research on party competition in multi-level systems predominantly conceptualizes national and sub-national levels as independent empirical phenomena. Yet, the asynchronous electoral cycles at the national and the sub-national level may result in (vertical) spill-over effects, by which the national and sub-national levels affect each other, or horizontal effects, by which sub-national units affect each other directly or via the national level.
These spill-overs are even the more important since sub-national political units have been gaining more and more legislative and executive powers in many European countries and affect political competition in the electoral and the legislative arena. The issues emphasized by subnational partisan actors are likely to be influenced by issue competition on the national level, thus creating inter-level dependencies in parties' electoral strategies. Likewise, government formation and governance are likely to be influenced by parties' decisions in these questions on the upper or lower levels.
This workshop thus aims to explore how multi-levels systems affect party competition throughout the 'democratic life cycle' of multiparty governments in parliamentary democracies. Exploring the dependencies between and across the national and sub-national level will substantially add to our understanding of party competition and electoral accountability in multi-level systems.
Within this research context, we invite contributions that link research on party competition and government politics more broadly to multi-level systems and explore research questions related to electoral campaigns, responsiveness and representation, public policy, government formation, portfolio allocation, bargaining duration, government duration, or government termination. We invite proposals concerned with methodological or empirical focus as well as contributions introducing novel data sources. The papers can address, but do not need to be limited to the following specific questions:
Do parties' electoral strategies in multi-level systems differ regarding position-taking and issue emphasis?
Do parties strategically exploit the asynchrony of different 'democratic life cycles' on the national and sub-national level?
How do parties allocate portfolios in multi-level systems with (sometimes) concurrent national and sub-national elections?
Do (a)synchronous legislative terms in multi-level systems have an effect on national and sub-national actors' willingness to terminate governments early?
Are parties' campaign and government strategies affected by majority situations in second chambers (representing sub-national governments)?
The workshop will accommodate about 12 papers and will take place on November 24-25, 2017, hosted by the Mannheim Centre for European Social Research (MZES). Interested researchers are invited to submit paper proposals, including an abstract of 300 words, to multilevel@mzes.uni-mannheim.de until August 18, 2017.
Paper selection will be notified by September 8, 2017. Limited funds are available to cover accommodation and travel expenses of workshop participants.
For further questions feel free to contact the organizers: