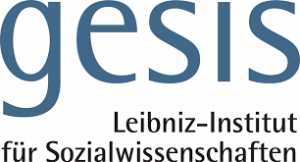 Event Information
Location
Akademie Berlin-Schmöckwitz
Synopsis
The third summer school of this series will focus on methods for analyzing multimedia data (e.g. computer vision methods, spatial and temporal analysis of urban spaces via multimedia content analysis, spreading and mutation models for multimedia content). We have invited outstanding speakers from different disciplines that will teach different methods and show how multimedia data can be used to answer interesting research questions that are relevant for the social sciences and gain insights into cultural phenomena like social orientation and its expression for instance in urban spaces, images and art. Students will conduct small projects in which they will apply the newly learned methods and will be supervised by the invited speakers.
We will offer full financial support for up to 10 students (or early career researchers). Students have to apply for the travel grants and a committee of experts will select scholars based on academic excellence, financial needs and diversity (e.g. gender, ethnic and disciplinary diversity).
APPLICATION
Please submit your motivation letter (one page max), CV, and publication list in one PDF file via EasyChair: Apply@Easychair
The school is open to anyone interested in learning about Computational Social Science. The aim is to bring together an heterogeneous international group of people. However, we have a limited number of places for participants. That means everyone needs to apply (also if you have your own funding).
Application Deadline: March 13th, 2019 (midnight GMT) 
Costs
Registration fee for the summer school is 100 EUR. Lunch, coffee breaks and a social event are included.
Travel Grants
Please indicate in your motivation letter if you would like to apply for a travel grant which will cover your registration fee, accommodation for the whole week and basic travel costs. Please note that travel grants are intended for students.
Please also indicate if you will only participate if you receive the travel grant or if we should also consider your application for normal positions if no travel grants are left. Students with travel grant will have to share rooms.
VENUE AND TRANSPORTATION
The school will take place in Berlin, Germany's capital city. The school will be at the conference hotel Akademie Berlin-Schmöckwitz located in South-East Berlin. The historic mansion is surrounded by the beautiful nature of the Wernsdorfer Lake.
Accomodation
We have rooms reserved at the Akademie Berlin-Schmöckwitz. There are both twin rooms and single rooms – more details will be available after the notification deadline.
Arriving at Akademie Berlin-Schmöckwitz
There are two airports in Berlin.
Schönefeld Airport
The nearest airport to the Akademie Berlin-Schmöckwitz is the Schönefeld Airport. At the airport, you can take the bus 734 to "S Zeuthen", then change to bus 733 and get off at the bus station "Berlin, Schmöckwitzwerder". The conference hotel is only one-minute walk from the bus station.
Tegel Airport
From the Tegel Airport, there are no direct connections to the train and metro system in Berlin. You will have to take the express bus TXL at Tegel Airport to the Berlin Central Station "S+U Hauptbahnhof". From there, you can take a train such as the Regional Express "RE 2" to the train station "S Königs Wusterhausen", then change to bus 733 and get off at the bus station "Berlin, Schmöckwitzwerder". Akademie Berlin-Schmöckwitz is then only one-minute walk from the station.