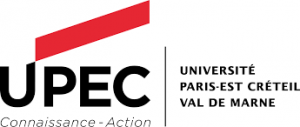 Event Information
Location
Paris-Est Créteil
Synopsis
In the night of June 27th to 28th, 1969, gay and transgender patrons of the Stonewall Inn, a Greenwich Village bar in New York, refused to comply with one more among countless occurrences of police harassment. For five days and nights the neighborhood was the theater of a rough confrontation between demonstrators and police. In the following weeks and months, the resulting mobilization reinforced the already burgeoning movement for gay liberation. The first commemoration that took place the very next year, Christopher Street Liberation Day, eventually gave birth to the LGBTQ pride marches that we know today.
The fiftieth anniversary of Stonewall in 2019 is an opportunity to reexamine its legacy and lasting impact on the creation of an LGBTQ movement in the United States and worldwide. This conference aims to interrogate the processes of memorialization and patrimonialization, as well as the political legacy and the cultural and activist representations of Stonewall.
In the United States over this half-century, the riots have acquired a great deal of symbolic strength, growing institutional recognition, and have become incorporated into the national narrative. In 1992, after more than a decade's controversy in New York about whether that was an appropriate location, a commemorative statue was erected just opposite the bar. In his second inaugural address, in 2013, President Obama characterized Stonewall as a landmark on the path to full equality by likening it to the 1848 Seneca Falls conference, and the 1965 marches in Selma—respectively emblems of the movement for women's suffrage and the nonviolent struggle for African Americans' civil rights. In 2016, the site was made a National Monument by the National Park Service. What conceptions and representations of the event underlie these processes of institutional memorialization? And what history is Stonewall thus made to narrate?
A host of factors have been used to both explain the riots and construct the Stonewall myth: the death of gay icon Judy Garland; the militant ebullience of the African American, feminist, anti-war, and New Left mobilizations; the general rebellious atmosphere of the 1960s that encouraged gay, bisexual, and trans men and women to refuse to submit; the recent emergence of a more offensive gay militancy. This conference will be an opportunity to revisit and reconsider the ways in which the works of scholars, both independent and academic (Armstrong, Carter, Duberman, Katz etc.), as well as biographical and autobiographical narratives, have framed and conceptualized Stonewall, in order to examine how they incorporate the voice of protagonists of the riots and of gay liberation.
It is a well-established fact that similar events had taken place before, be it in San Francisco at the 1965 New Year's ball or at Compton's Cafeteria in 1966, or in Los Angeles at the Black Cat in 1967 and even as early as 1959 at Cooper's Donuts (Armstrong and Crage, Bullough, Faderman and Timmons, Stryker). The political and social context, local mnemonic capacities, and varying degrees of frame resonance help explain why Stonewall took precedence over these previous occurrences (Armstrong and Crage). Yet, these explanations do not exhaust the importance of Stonewall in LGBTQ history and historiography: beyond the necessary demystifications, what remains of these riots' heuristic value and mobilizing power? Why and how have activists in New York and elsewhere appropriated the memory of this event? How does gay liberation relate with lesbian cultures and mobilizations? While the field of LGBTQ militancy is strongly influenced by feminist ideas and mobilizations, how may the legacy of Stonewall differ along gender lines?
The various ways in which activists, commentators, and scholars in the United States write the history of the riots is a reflection of deep-seated tensions within the LGBTQ movement. Whereas many rioters were prostitutes, drag queens, transgender people, and people of color, post-Stonewall movements have tended to whiten, cisgenderize, and masculinize the event, and to disconnect it from its too flamboyant instigators. Witness Marsha P. Johnson and Sylvia Rivera, two respectively black and Latina transgender activists, who were on the frontline of the confrontation with the police: for a long time, their role was overlooked and they were physically excluded from annual commemorations as of 1973. Subsequent historical reexaminations, however, have earned them a quasi-heroic stature, a Greenwich Village street being named after Sylvia Rivera in 2005, for example. Should this patrimonialization of the least reputable, least palatable, indeed queerest protagonists be interpreted as recognition or as a cooptation that strips them of their offensiveness?
Stonewall was an act of disobedience and insubordination to the state's authority, and yet the event has since been reclaimed as the starting point of an assimilationist politics of respectability by the more mainstream LGBTQ organizations in the United States (Human Rights Campaign, National LGBTQ Task Force). Should this be viewed as a tribute, betrayal or hijacking? To what extent do moderate reappropriations of Stonewall result from a conscious strategy of making the riots inoffensive and of minimizing their rebellious contestation of power? The transformation of LGBTQ pride marches into entertaining parades and commodified festivals can also be viewed as a reflection of this reinterpretation. How, concretely, has the understanding of riots driven by the rejection of policing and social control gradually shifted toward homonationalist (Puar) and homonormative (Duggan) discourses? How have post-Stonewall revolutionary agendas been transformed into an identity politics that is premised on conformity and a liberal or neoliberal understanding of diversity (Ward)?
Such competing narratives oppose each other in controversies surrounding the cultural representations of the event, for example in the movies by Nigel Finch (1995) and Roland Emmerich (2015). These productions not only triggered heated debates on their failure to sufficiently or truthfully represent certain protagonists, but also raised the question of who has legitimacy to produce the memory of Stonewall. Witness the 2017 controversy between Reina Gossett and David France about their respective documentary movies, Happy Birthday Marsha! and The Life and Death of Marsha P. Johnson, when the former accused the latter of using her original research without her consent and without giving her credit: this dispute has further thrown into light the question of who owns activist archives. When Stonewall is featured in popular culture, through songs, comic books, live-action or animation television and online series, are these debates part of the conversation—whether it be in a parodic, satirical, hagiographic or commemorative way?
Critiques of the commodification of LGBTQ culture and memory, however, should not detract attention from the central role played by commercial venues such as bars, nightclubs, and bathhouses in the development and persistence of queer communities (Chauncey, D'Emilio, Escoffier, Kennedy and Davis, Rupp and Taylor, Tamagne). These businesses used to thrive in the queer neighborhoods of major urban centers, but have gradually receded following changing patterns in LGBTQ sociability and new waves of gentrification (Ghaziani, Giraud). They nonetheless continue to be of paramount importance for LGBTQ people from less metropolitan areas or who belong to ethnic and racial minorities (Mattson). How to eschew the frequent male-centeredness of discourses on commercial social venues? What different meanings do these venues have for LGBTQ men and women? The 2016 Orlando killing and the persistence of homophobic and transphobic violence are reminders of the continuing relevance of communitarian spaces for the nurturing of LGBTQ collective identities and mobilizations. Can there be a new Stonewall? In what ways do LGBTQ commercial venues continue to be political, possibly infrapolitical (Marche, Scott) spaces, in the United States or elsewhere?
Stonewall is indeed also mythic because its fame has exceeded US national borders, in part due to the combined geopolitical and economic strengths of the United States' soft power and entertainment industry, which have succeeded in globalizing American cultural models. That is why this conference aims to look beyond the United States in order to address the worldwide reception and influence of Stonewall, and the circulation, translation, importation, reappropriations, and sometimes rejection of LGBTQ communitarian practices and cultural models that originate in the United States and the legacy of its gay liberation movement. How has the memory of the riots crossed borders? How has it impacted, or failed to impact, nascent or already existent movements? In what ways do power hierarchies of gender, race, and class weigh on LGBTQ activists' representation and practice of the occupation of public spaces? Do the initiators of similar events in other countries invoke or reclaim those of New York? Does Stonewall's notoriety "colonize" the memory of movements born outside the United States (Altman, Adam, Duyvendak and Krouwel, Encarnación, Prearo)? Does the Stonewall myth contribute to the globalization of queer sexual identities (Altman, Binnie, Puar, Drucker)? Are circulations within the global North driven by the same forces as those between the United States and countries of the global South?
Far from proposing a univocal, teleological celebration of the "birth" of the contemporary LGBTQ movement, this conference aims to offer a critical, objectivizing examination of Stonewall, in a context of enduring hostility to sexual and gender minorities in the United States and throughout the world. Submissions based on empirical data (archives, interviews, ethnographies, literature, cinema, popular culture) and with a comparative or intersectional approach will be especially welcome. Scholars from all disciplines of the humanities and social sciences (cultural studies; foreign languages, literatures, and cultures; geography; history; political science; sociology) may submit.
Keywords:
Assimilation; commercial venues; homonormativity; intersectionality; LGBTQ; liberation; pride marches; memorialization; social movements; patrimonialization; resistance.
The conference will take place at the universities of Paris-Est Créteil and Paris-Dauphine, France, on June 3rd–5th, 2019.
Contact and information: stonewallat50@gmail.com

Organizing Committee:
Catherine Achin (Professor of Political Science, Univ. Paris-Dauphine)
Hugo Bouvard (PhD candidate in Political Science, Univ. Paris-Dauphine)
Karine Chambefort (Associate Professor of British Civilization, Univ. Paris-Est Créteil)
Guillaume Marche (Professor of American Civilization, Univ. Paris-Est Créteil)
Antoine Servel (Associate Professor of American Civilization, Univ. Paris-Est Créteil)