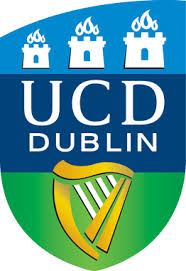 Event Information
Location
University College Dublin
Synopsis
The 2019 Quantitative Text Analysis Workshop will take place at the UCD Science Centre on the Belfield Campus in Dublin, from 18-19 June 2019. The workshop will be interdisciplinary in nature, and we invite contributions and attendance from researchers in political science, the social sciences, computer science, and other disciplines.
Automated text analysis is rapidly manifesting itself as a promising new approach for studying urgent issues facing our politics and societies today. From climate change communication, to misinformation on social media, and from party competition to elite political discourse in more or less formalised settings, textual data is ubiquitous. To take stock of new developments in this exciting field, we invite interested scholars to participate in a 2-day workshop in Dublin to discuss new approaches and substantive applications of automated and semi-automated text analysis in the political and social sciences.
We encourage both substantive and methodological papers from all sub-disciplines of political science, data science and related fields, as long as they share a focus on applying text-as-data methods to pressing questions in these disciplines. Methodological approaches of interest include, but are not limited to:
Text classification
Sentiment analysis
Topic modelling and document clustering
Knowledge graph construction
Semantic tagging
Entity relation modelling
Temporal analysis of text corpora
Network analysis of textual data
Visualisation of text-as-data
Machine learning applied to text
Deep learning on text
Location and travel
The workshop will take place on 18-19 June 2019 in University College Dublin, starting 18 June around noon and ending 19 June around the same time.
This will leave interested scholars who plan on attending EPSA enough time to reach Belfast an easy train or bus journey from Dublin. International scholars attending EPSA might even want to consider flying into Dublin, a convenient hub for transatlantic flights coming into Europe.
Key Dates
Important conference dates:
Abstract Submission — 1 March
Acceptance Notification — 15 March
Workshop — 18‐19 June
 
Organisation & Support
Workshop organising committee:
Constantine Boussalis — Trinity College Dublin
James P. Cross — University College Dublin
Silvia Decadri — Trinity College Dublin
Derek Greene — University College Dublin
Martijn Schoonvelde — University College Dublin
Natalia Umansky — University College Dublin
The workshop is co-funded by the Political Studies Association of Ireland; the UCD School of Politics and International Relations; and the SFI Insight Centre for Data Analytics. For workshop queries, please contact the chairs at psai.sgtext@gmail.com