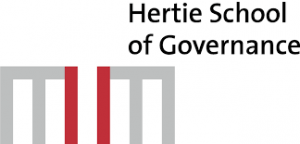 Event Information
Location
Hertie School of Governance
Synopsis
This one-day workshop on Digital State Capacities, organised by the Hertie School of Governance, is mainly targeted at PhD students and postdoctoral researchers of various disciplines (political science, economics, sociology, law, computer science). Quantitative studies are preferred, but all methodological approaches are welcome. Female scholars are strongly encouraged to participate.
Submit your contribution on:
Public sector innovation
Algorithm governance and algorithm-assisted decision-making
Use of Big Data for micro targeting in the public sector
Open Government Data technologies, co-production and cross-sector collaboration
Collaborative software development in the public sector
Law enforcement and the dark net
Computerised risk-assessment and regulatory policies
Digital IDs, service uniformity and the reach of the state
Human resource management systems, people analytics and data protection
Small endowments of up to 300 EUR for commuting costs and an overnight stay can be provided via reimbursement.
Submit your paper abstract (max 500 words) by 15 December 2017 to cingolani@hertie-school.org.
If you would like to apply for a reimbursement please add a short CV and motivation letter. Applicants will be notified whether their submissions were successful between late December and early January. Drafts are due on 12 March 2018.