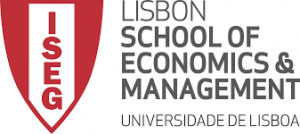 Event Information
Location
Universidade de Lisboa
Synopsis
GHES – Social and Economic History Research Unit (ISEG, Universidade de Lisboa) and NOVA FCSH (Universidade Nova de Lisboa) are organizing the International Conference «Governance, Regulation and Economic Integration» that will take place on May 8-9, 2019, at ISEG – Lisbon School of Economics and Management, Universidade de Lisboa.
In any society and in any historical age, economic activities have been conditioned by the legal framework and by constraints of various kinds (first and foremost cultural ones). In a broad sense, some form of regulation of economic activities has always existed; thus, different conceptions and regulatory practices have followed each other in time or have been contemporaries in different societies with their own political-legal orders.
In a narrow sense, the regulation of economic activities is a recent framework (in historical terms) oriented towards a modern market economy integrated in multinational spaces and in need of rules. The previous endemic disorder in some economic spaces and discretionary forms of political interventionism in others have supposedly been replaced by a new paradigm of freedom regulated by specialized agencies in harmony with a limited, but vigilant, political power.
From both perspectives (the broad and the narrow), one can analyze the impact of the European Union's single market, the World Trade Organization on the economies and regulatory practices of various states after a quarter of a century, framing several different states in these two integrated economic spaces: one on a European scale and the other on a world scale. What has changed since then in the economies and regulatory practices of these countries? How was the integration and convergence of national rules made and how successful has the adoption of common rules been? How have economic activities been affected in this process?
Although the European single market is celebrating its 25th anniversary in 2018, its aims had already been included in the Treaty of Rome. However, it is still not complete and there are improvements to be made to national tax systems, e-commerce, the liberalization of services, the recognition of professional qualifications, and financial services. Today, also on the agenda are the Digital Single Market for Europe and the free movement of data (the fifth freedom).
The World Trade Organization is also a framing space under construction. Successor to the General Agreement on Trade and Tariffs, it has officially existed since 1 January 1995 (established by the Marrakesh Agreement of 15 April 1994). The Member States of the European Union are represented in it both directly and through the Union. On 7 December 2013, the first truly comprehensive trade agreement in its history was reached and, some three years later, on 23 January 2017, a revision of the rules on intellectual property was completed. These developments are and will continue to be conditioned by greater or lesser political support for the design of an integrated world economy subject to minimally harmonized rules.
Scientific Committee
Alice Cunha (IHC-NOVA FCSH)
Alfredo Marques (FEUC)
Eduardo Paz Ferreira (FDUL)
João Amador (NOVA SBE)
João Confraria (Católica LBE)
José Maria Brandão de Brito (BERD)
Maria Eugénia Mata (NOVA SBE)
Nuno Cunha Rodrigues (FDUL)
Nuno Valério (GHES/ISEG/UL)
Organization
Alice Cunha (IHC-NOVA FCSH)
Luís Aguiar Santos (GHES/ISEG-UL)