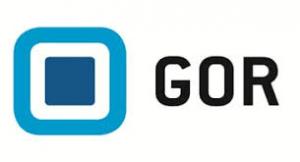 Event Information
Location
Technical University of Cologne
Synopsis
Main topics: Internet Surveys, Mobile Web, and Online Research Methodology, Big Data and Data Science, Politics and Online Communication, Online Market Research
GOR is organized by the German Society for Online Research (DGOF, https://www.gor.de) since 1997. Each year more than 300 participants attend the conference to discuss current developments in online research. With more than 100 presentations addressing various subtopics of online research, GOR provides intensive training and networking opportunities.
Local Organizer: TH Köln – University of Applied Sciences, Prof. Dr. Simone Fühles-Ubach, Prof. Dr. Petra Werner, Prof. Dr. Matthias Fank, Prof. Dr. Ivonne Preusser, Prof. Dr. Gernot Heisenberg
Conference Topics
All submissions relevant to online research are welcome. Presentations in the past years covered a broad range of topics, be it online and mobile web surveys or research concerning the Internet or social aspects of the Web, Big Data and data science, and research on politics and communication online. Since 1997, GOR has been attended by more than 300 researchers and other professionals each year who want to stay on top of new developments and best practices for their work in business and academia.
This year's conference seeks submissions in:
Internet Surveys, Mobile Web, and Online Research Methodology (Track A)
Big Data and Data Science (Track B)
Politics and Communication (Track C)
The programme committee invites presenters from academia, business, market research, official statistics, government agencies, and other sectors to submit their work for presentation. Submissions will be accepted on the basis of a double-blind peer review process.
Deadlines
19 November 2018: Extended deadline for abstract submissions for presentations in tracks A, B, C, and GOR Thesis Award 2019 competition
3 December 2018: Deadline for abstract submissions for presentations in GOR Best Practice Award 2019 competition
24 January 2019: Deadline for abstract submissions for posters and GOR Poster Award 2019 competition
31 January 2019: Deadline for early registration and presenting author registration (usually the first author)
Submission Format and Submission Procedure
The official conference language is English. Abstracts should be submitted online to one of the tracks via https://www.gor.de/gor19/
The abstract can be up to 350 words. Abstracts will be peer-reviewed with respect to the quality of each of the four paragraphs in the abstract.