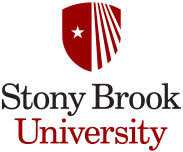 Event Information
Location
Stony Brook University
Synopsis
The objective of the conference is to examine the effectiveness of the functioning of the European Union and its relationship vis-a-vis its member states as well as with other power blocs in the world.
Further, the conference will discuss the extent to which external forces as well as political changes within member states have a bearing on the future of the Union.
Contributions in the form of scholarly papers as well as presentations by individuals with experience in the operation of the Union are solicited.
SOME TOPICS FOR CONSIDERATION
Institution-building in the European Union from its inception to the present.
Has the expansion of the Union affected its effectiveness?
The threat of populism and nationalism.
Trade, Security, Development: relations with the US, Russia and China.
To what extent has the concept of the Union evolved over time in the minds of its citizens?
- Labor market: worker mobility and migration.
Tensions between larger, more powerful member states and smaller member states.
Can diplomacy suffice in dealing with external crises? Role and structure of a potential common defense system.
The new Europe and religious diversity. In particular, the tension between Christianity and Islam.
Deadline to submit proposals: June 30, 2019
Please submit your proposal of 200 words and a brief biography to the conference organizers by sending it to: annette.palazzo@stonybrook.edu and to: rotella@rcc.edu
Planning Committee
Mario Mignone, Stony Brook University
Alessandro Del Ponte, Stony Brook University
Angelo Martelli, London School of Economics
Luigi Troiani, Pontifical University of Saint Thomas Aquinas
Salvatore G. Rotella, Riverside Community College
Stefano D'Ambruoso, Italian Ministry of Justice