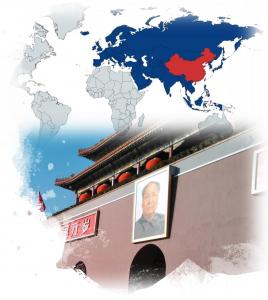 Event Information
Location
Armenian State University of Economics
Organization
"China-Eurasia" Council for Political and Strategic Research, Foundation
Armenian State University of Economics

Synopsis
According to a roadmap drawn by Chinese Decision makers, by 2049, when People's Republic of China marks its centennial, China must turn into a modern socialist country, rejuvenate the nation, create favorable external conditions for the country's reform and development; safeguard the country's sovereignty, security, and development interests; and maintain world peace and stability to promote common development. For successful implementation of this roadmap, which will bring economic development and improvement to national security, China is trying to use the One Belt, One Road initiative, which consists of the Silk Road Economic Belt and the 21st Century Maritime Silk Road. The main aim of this Conference, which will be held for the second time in Yerevan is to provide a platform for researchers who do research on China-Eurasia economic and political relations to discuss and analyze the results and prospects of Chinese Օne Belt, one Road initiative and its influence in Eurasian continent in the era of 70th Anniversary of the Peoples Republic of China.
The Conference will be an occasion to facilitate exchanges on common research subjects, compare perspectives and methodologies and promote interdisciplinary dialogue.
The participants will present their research during thematic panels. Each speaker will deliver a paper in English or in Russian. Among the different topics:
Topic 1: Political Relations between China and Eurasian States (Asian and European States)
Topic 2: Economic Relations between China and Eurasian States (Asian and European States)
Topic 3: Eurasia and One Belt, One Road.
Topic 4: Possible cooperation and contradictions between EU-China and EAEU-China.
Topic 5: People to people exchange between China and Eurasia
Topic 6: China and NATO
Topic 7: China and BRICS
Topic 8: China and ASEAN
Topic 9: China and Shanghai Cooperation Organization
Topic 10: China and Nordic States
Topic 11: China and Central and Eastern European States (16+1)
Topic 12: China and Muslim World
Topic 13: China and South Caucasus
Topic 14: China and Central Asia
Topic 15: China and Africa
Topic 16: China and Eurasian Mainland's Security Issues (Cybersecurity, Nuclear proliferation, Environment, etc. )
Who can apply?
The Conference is designed for researchers in Humanities and Social Sciences. Among the different disciplines that will be considered: International Relations, Law, Economics, Culture, History, Political Sciences and Sociology, International Security Issues.
Practical arrangements:
No funding is available for accommodation and international travel. There is no attendance fee.
Registration details and schedule
1. A paper title and abstract (up to 400-1000 words) in English or Russian is to be sent by 12 October 2019 to Dr. Mher Sahakyan: info@chinastan.org
2. The selected participants will be notified about organizing committee decision within a week after sending their applications. Selected speakers will have 15 minutes for the presentation of their papers.
3.We intend to publish the best papers of the conference as a chapter in book at Armenian State University of Economics, Yerevan Armenia. Invited speakers of the conference can send their full papers for peer review in English (up to 8000 words) till December 27, 2019.
Schedule and location
Armenian State University of Economics Nalbandyan 128, Yerevan, 0025, Republic of Armenia. Dates: 1-2 November 2019.
Deadline for submission: 12 October 2019
You can check out the information on the First Eurasian Research on Modern China-Eurasia Conference, October 25-26, 2018, National Academy of Sciences, Armenia
Organizers Contacts
"China-Eurasia" Council for Political and Strategic Research, Foundation, Armenia
Website: https://chinastan.org/
Facebook https://www.facebook.com/DiscoverChinastan/
Email: info@chinastan.org
Armenian State University of Economics, Yerevan Armenia.