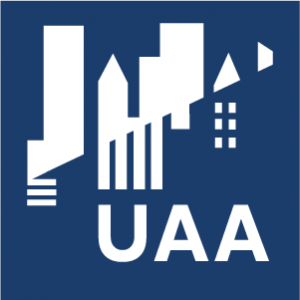 Synopsis
About the Conference
Over a three-day period, researchers, graduate students, policy advocates, service providers, program funders, and others will present their analyses, experiences, and actions related to urban communities. In addition to formal presentations, the conference provides opportunities to network with attendees from North America, Europe, Asia, and other parts of the globe. Special workshops and mobile tours will be offered to enhance the learning experience and promote professional development. Interested persons are welcome to attend as formal program presenters, or as observers.  All attendees must register. Special discounted registration rates are available for UAA individual, student, and institutional members; ENHR/EURA individual and student members; local L.A. residents; and all enrolled students.
2019 Special Sessions Topic – Claiming Rights to the City: Community, Capital, and the State
Cities have become the epicenter of competing claims for basic rights, living space, and access to opportunities. Dual realities exist in most cities where wealth, capital accumulation, and privilege coexist with poverty, homelessness, and inequality. Governance at all levels is confronted by increasingly aggressive capital investment pressures that call into question the ability of the state to protect and advance public welfare. In the face of these harsh realities, communities are engaging in a range of strategies to expose, challenge and counteract these dynamics. The UAA annual meeting in Los Angeles provides a unique opportunity to examine these dualities and community responses, in one of the most complex urbanized landscapes in the world.
Special Track on Race, Ethnicity and Place
Track Committee: Michael Leo Owens, Chair (Emory University); Yasminah Beebeejaun (University College London); Anna Livia Brand (University of California, Berkeley); Kitty Kelly Epstein (Holy Names University); Arturo Flores (National Autonomous University of Mexico/Anahuac University); Roger Keil (York University); Ali Modarres (University of Washington-Tacoma); Jocelyn Taliaferro (North Carolina State University)
Special Track on Urban Issues in Asia & the Pacific Rim
Track Committee: Cathy Yang Liu, Chair (Georgia State University, USA); Bligh Grant (University of Technology Sydney, Australia); Canfei He (Peking University, China); Shenjing He (University of Hong Kong, China); Xuefei Ren (Michigan State University, USA)