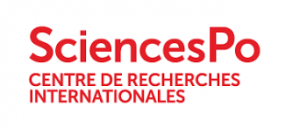 Event Information
Location
Sciences Po, Paris
Synopsis
 The Aim of the EISS
The European Initiative on Security Studies is a Europe-wide multidisciplinary network of scholars from over eighty universities that share the goal of consolidating security studies in Europe. Specifically, the aims of the EISS are two-fold. The first is to develop and sustain a Europe-wide network in the field of security studies. This gives visibility to the range of individual and collective research projects that are currently underway in Europe. The second goal is to establish a forum for the exchange of ideas in order to foster new joint research projects and develop international research partnerships.
The EISS has three main characteristics: it is (1) thematically-driven and open to all theoretical approaches, (2) multidisciplinary and interdisciplinary, and (3) geographically inclusive. Firstly, the EISS is not limited to one specific theoretical approach to security studies, but instead seeks to be inclusive. This is reflected, for instance, in the EISS Conference's panels, which cover a large range of themes in the broad field of security studies. The EISS welcomes contributions on both so-called 'traditional' and 'non-traditional' security issues. Secondly, the EISS is multidisciplinary and interdisciplinary in that it gathers, among others, historians, political scientists, economists, geographers, anthropologists and sociologists sharing an interest in developing security studies in Europe. Finally, the EISS seeks to be as inclusive as possible from a geographical perspective. The EISS welcomes projects focusing on any region of the world. It aims to establish a European network of scholars and institutions working on a broad range of themes and geographical areas in the field of security studies. By doing so, its ambition is to help overcoming the existing fragmentation in European security studies, and thereby to foster and consolidate a European field of security studies.
The 2019 EISS Conference
The third annual conference of the European Initiative on Security Studies will be held at Sciences Po, in Paris, on 27-28 June 2019. It is organized by the EISS board, within the framework of the  French Association for the Study of War and Strategy (AEGES) and in collaboration with the Center for International Studies (CERI) of Sciences Po.