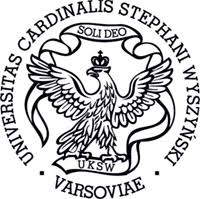 Event Information
Location
The Institute of Political Science of the Cardinal Stefan Wyszyński University
Organization
The Institute of Political Science of the Cardinal Stefan Wyszyński University in Warsaw
Synopsis
The idea of the conference
As Ernst-Wolfgang Böckenförde pointed out, although for thousands of years thinking and theories of the political order in society were associated with religious imaginations, and in Christian times – also theological ones, the modern political sciences have understood themselves as "atheist in the proper sense". For a long time it caused a kind of "religious cataract" of political science.
In the above context, richer in the experience of the conference in 2017, which revealed the methodological and theoretical possibilities of political science in the study of religion and politics, in this edition, we would like to think about how secularism affects – on one hand – the way politics is being understood and – on the other hand – the way it affects the studies within political science. Therefore, we would like to invite you for common reflection on the possible meaning of the "post-secular turn" for the approach of contemporary politics and political science to the "question of God".
Key-note speakers
The special guests of the conference will be: prof. Joseph H. H. Weiler (New York University), an American lawyer, an eminent specialist in the field of constitutional, international and EU law, and prof. Fabio Petito, (University of Sussex), the Director of the Freedom of Religion or Belief and Foreign Policy Initiative at the University of Sussex, a scientist specializing in research on the influence of the religious factor on international relations. The title of prof. J. Weiler's speech is The New Confessional State: Secularism. Whereas prof. F. Petito will give a lecture entitled Religious Engagement in International Relations: Overcoming secular blind spots and building a postsecular sensitivity in foreign policy.
Language of the conference
The conference will be held in Polish and English.
Presentation proposals
Those who would like to give a presentation during the conference are asked to send their proposal containing the title of presentation and an abstract (up to 300 words). We anticipate seven thematic panels:
1) Secularism as a challange for politics/political science
2) Religion in international relations
3) Islam: between religion and politics
4) Religion and political orientations and electoral behavior
5) Relations between the Church and the modern state
6) Religion and morality policy
7) Political theology and 'political science of religion'
It is also possible to propose your own parallel panel (4-5 papers). Please send request to secretary of the conference: m.sulkowski@uksw.edu.pl
Proposals of speeches should be sent via the application form on the conference website (https://religionandpolitics.pl/) until October 30, 2019. Decisions on the qualification of papers will be forwarded to participants by e-mail by November 15, 2019.
Conference fees
The conference fee is 100 Euros (the costs of travel and accommodation are not included).
Conference venue
The Institute of Political Science of the Cardinal Stefan Wyszyński University in Warsaw, 1/3 Wóycickiego Street, Warsaw, building no. 23, room 201, second floor.