The Institute foajuda_pendao110r Social and Political Sciences of Universidade de Lisboa
Lisbon
Portugal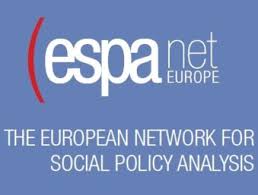 In 2017 the ESPAnet Conference returns to a country in southern Europe. Portugal and the city of Lisbon will host this conference from September 14 to 16, 2017. It will be a challenging opportunity to discuss the new horizons of European social policy in the aftermath of the neoliberal austerity period and the Brexit.

European countries have transformed. Fiscal consolidation, the 2008 financial collapse, demographic changes, the refugee crisis, social movements, unemployment, and new political forces are all a threat to social dialogue, solidarity and the European project.

Social policy has played a key role in addressing emerging social risks, implementing social cohesion and re-building Europe. The development of the European social model has been an inspiration to many other countries of the world. It is a key instrument for responding to (new) social risks and fostering sustainable development in many countries and regions of the world with different cultures, societies, history and economies. The European social policy has regained a pivotal role and seeks to expand horizons and re-build Europe.

Portugal and its capital city, Lisbon, are, for many reasons, the appropriate venue for the conference on the 15th anniversary of ESPAnet and the 10th of the Lisbon Treaty.

Lisbon is positioned between North and South – a fundamental node in the system of global social well-being, a place in Southern Europe – where the crisis and austerity have retrenched the welfare state and where the new social policy agenda aims to re-establish the European social project.

Lisbon is also a key node of globalized welfare and social development in the Community cof Portuguese speaking countries.
CALL FOR STREAMS
Responsibilities of Stream Convenors
Stream convenors are responsible for one or more sessions organised within a particular stream. The total number of sessions per stream will depend on the number of abstracts accepted.
Stream convenors participate in the selection of abstracts, ranking all abstracts submitted for their respective stream. Stream convenors may not submit abstracts to their own stream. The review of abstracts will be organised after the closure of the call for abstracts, 15th March. Only one abstract submission per researcher is allowed.
Final decisions on the number of sessions per stream and the acceptance of abstracts will be made by the local organising committee after full information concerning streams is available.
In the run-up to the Conference, stream convenors together with local organisers supervise the deadlines for paper submission and review the situation concerning contributed papers in case deadlines are not met.
In the Conference, Stream convenors chair their respective session(s). Stream convenors may not present papers, not even as a co-author in their own stream.
To guarantee coherence across sessions, they are also asked to a) give either an introductory presentation on the theme of their stream and how the papers chosen for presentation fit the research in this area, or b) synthesise the stream's output after paper presentations.
Stream Themes

As organisers, we invite and give priority to suggestions for streams that fit the overall theme of the conference.

Over the years, ESPAnet Conferences have had many different streams, some with established continuity. A list for suggested themes for the 2017 Conference is listed below.

Proposals for stream titles may differ from the stream themes listed below, but suggestions should bear in mind that topics should appeal to a large number of researchers, allow submissions from different disciplinary backgrounds and countries and that all streams and sessions have to be organised as open streams and sessions (no closed research/interest networks).

Suggestions for Stream Themes:

1 – Research, Knowledge and Policy Innovation

2 – European Social Policy

3 – Globalisation and Social Policy

4 – Environmental Concerns and Social Policy

5 – Comparative Methodology

6 – Social Innovation and Self-Organisation in Social Policy

7 – Funding Welfare

8 – Family Policy

9 – Gender and Gender Equality

10 – Activation and Welfare Conditionality in Comparative Perspective

11 – Migration, Refugee Crisis and Social Policy

12 – Generations and Intergeneration Relations

13 – Pensions

14 – Health Care

15 – Social Care

16 – Poverty and Social Exclusion

17 – Education and Social Policy

18 – Housing and Welfare State

19 – Welfare State in Transition (in Europe and abroad)

20 – Open Stream
Expression of interest

Individual expressions of interest should fit on one page. They should include:

A stream title with an indication which stream theme it is directed at (see above) or whether the suggestion arises outside of the list.

A short description of the stream's theme, including a description of the topics and/or types of papers that would be expected (max 300 words). We encourage descriptions of proposed themes which make explicit links to the topic of the conference and to the overall objectives of ESPAnet (see www.espanet.org).

Full contact details of the stream convenor/s (with a maximum of three convenors per stream): Name/s, affiliation, postal address, phone number, e-mail.

Please send the stream proposal by 25th November to: info@espanetlisbon2017.eu

Acceptance of proposals

The local organising committee will send out informations about accepted proposals by second week December.
November 25th  = Deadline for submission of streams
Second week December = Information about accepted streams