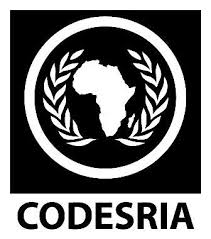 Synopsis
The Council for the Development of Social Science Research in Africa (CODESRIA) is pleased to announce its 15th General Assembly, which will be held in Dakar, Senegal from the 17 to 21 December 2018.
The theme chosen for the General Assembly is Africa and the Crisis of Globalisation. The CODESRIA General Assembly is a triennial gathering of scholars and academics drawn from the Social Sciences and Humanities in Africa and its diaspora. On the back of the scientific sessions of the Assembly, a meeting of members who are in good standing will be held to review the functioning of the Council in the period since the 14th Assembly and decide the broad agenda to be pursued for the subsequent three years.
The meetings of the CODESRIA General Assembly have, over the years, been spaces for rich discussions of the socio-economic and political trends affecting development on the continent. The 15th General Assembly will continue with this trend and provide participants the space to interrogate the history, crisis and opportunities of globalisation to Africa. Scholars are encouraged to examine the current conjuncture, account for the challenges of globalisation and to critically discuss alternatives to dominant narratives of globalisation that are in significant states of crisis today. Below are sub-themes that should pre-occupy scholars wishing to participate in debates at the Assembly:
i. Globalisation, its itinerary and iterations
ii. Africa in the iterations of globalisation
iii. Pan-Africanism and African regional integration
iv. The African nation-state and globalisation
v. Peace, security and Africa's geopolitics
vi. Planning, policy processes and Africa's globalisation
vii. Globalisation and Africa's economic transformation
viii. Globalisation and Africa's changing ecology
ix. African women and experiences of globalisation
x. African youth and experiences of globalisation
xi. Globalisation and trafficking in and around Africa
xii. Religion, fundamentalisms and globalisation
xiii. Africa in the global production of knowledge
xiv. The Humanities in rethinking globalisation
xv. Science and innovation under globalisation
Scholars wishing to be considered for participation in the 15th Assembly as paper presenters or conveners of panels are invited to send abstracts or panel proposals for consideration by the CODESRIA Scientific Committee by 15th April 2018.
More information can be found on the CODESRIA website.
For further information on the 15th CODESRIA General Assembly contact:
The Office of the Executive Secretary
CODESRIA
BP 3304, CP 18524
Dakar, Senegal
Tel: +221 – 33 825 9822/23
Fax: +221- 33 824 1289