Organization
European International Studies Association
European International Studies Association
Brussels
Belgium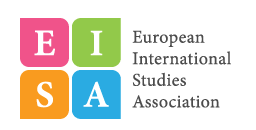 CALL FOR NOMINATIONS:
EISA BEST DISSERTATION AWARD 
DEADLINE: JANUARY 31, 2018
The European International Studies Association (EISA) wishes to support excellent young scholars in the field of International Relations by awarding, annually, the Best Dissertation Award, including the opportunity to publish the dissertation in the Palgrave Studies in International Relations (PSIR) book series. The call for nominations for this year?s award is now open!
CRITERIA
originality
significance
rigour
PRIZE
The winner will receive:
one year free membership in EISA
Palgrave book vouchers worth 250 Euros
a commitment to publish the thesis in the PSIR book series, subject to proper editorial review and revision
a commitment to advertise that this book is the winner of the EISA Best Dissertation Award
free registration to the annual EISA Conference
presentation of the award at the conference
and an invitation to the Award Winners? Roundtable
ELIGIBILITY
Eligible dissertations...
must have been examined/defended in the previous calendar year
must be written in English
must be nominated by an EISA member
NOMINATIONS
Nominations must:
be made by the supervisor and one external member of the examination committee
include a maximum one page description and justification setting out the originality, significance and rigour of the study
entail an electronic copy of the dissertation (pdf or docx file)
be submitted electronically to info@eisa-net.org by 31st of January, 2018
If you need further information, please contact Beate Jahn: B.Jahn@sussex.ac.uk , using EISA BDA in subject heading.