Two Candidates Vie for the Position of IPSA Research Committee Liaison Representative
Publication date: Mon, 12 Apr 2021
The next IPSA Research Committee Liaison Representative (RC Liaison) will be elected at the Advisory Committee on Research (ACR) meeting, which will be held at the IPSA Virtual World Congress of Political Science on Wednesday, July 15, 2021 at 3 p.m. (UTC). Members of Research Committees (RC) had until 12 April to submit their candidacies to the IPSA Secretariat.
Dr. Timofey Agarin, Chair of RC14, and Dr. Domagoj Bebić, current RC Liaison, have submitted their candidacies for nomination. Please note that candidacies submitted at the ACR meeting will also be accepted.
Some Aspects of the Work Carried out by the RC Liaison
Created in 2000, the RC Liaison sits on the Committee on Research and Training (CRT), convening at each IPSA Executive Committee meeting. The holder of the position represents the Research Committees' interests within IPSA official bodies and strengthens ties between Research Committees and the Executive Committee. The Liaison Representative also advises the IPSA Executive Committee and the IPSA Secretariat on matters concerning research committees. To this end, the holder communicates with RC officials and works in close collaboration with the Chair of the CRT and the IPSA Secretariat on all matters related to research committees.
Candidates
Dr. Timofey Agarin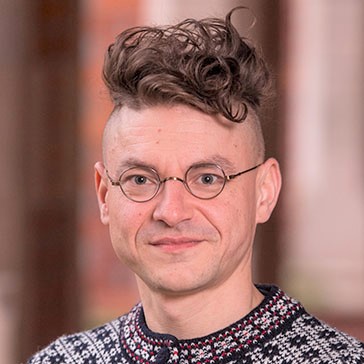 Dr. Timofey Agarin is a Senior Lecturer at the School of History, Anthropology, Philosophy and Politics, The Senator George J Mitchell Institute for Global Peace, Security and Justice, Queens University Belfast.
Dr. Agarin has been chairing RC14 since 2016 and, jointly with multiple RCs, organized three IPSA Research Colloquia between Congresses, attracting global audiences and participants at face-to-face and on virtual events. His priority in the RC14 has been to ensure both the Association and the profession grow more inclusive and diverse in personnel and methodological approaches. Under his leadership, the RC14 expanded its global membership and cross-disciplinary appeal, and he is keen to build upon these experiences as RC Liaison. In this role, he is committed to reflecting the global diversity of traditions in political studies and challenging political contexts, supporting global scholarly networks in their work and their research.
As RC Liaison, Dr. Agarin aims to support the range of activities emerging from the backbone of IPSA, its RCs: regular seminars, RCs' contribution to IPSA blogs and magazine, prizes, media work on behalf of RCs, IPSA and Executive Committee, contacts between national associations and IPSA. Bi-annual Colloquia and Research Workshops ran by his RC have proven central to building trust, relationships, and networks between colleagues, mainly supporting the international visibility of IPSA as a global research community. IPSA Digital is a promising avenue to contribute in all these areas and respond quickly to political and disciplinary developments between Congresses.
Dr. Agarin studied in two different cultural contexts, in Russia and Germany, completed his doctoral studies in the UK, and has worked for an NGO before joining Queen's University Belfast. He benefited from the training and insights that were passed on to him by colleagues and mentors and see his responsibility to support scholars in assessing their opportunities and critically engage with the subject matter of political studies. Digital platforms are to revolutionize global collaboration in research; as RC liaison, he hopes to raise awareness of the link between societal, economic, and political developments within regions of the world and globally.
As RC liaison, his goal is to shape RCs role in the rapidly changing digital world, curate research events that are inclusive and accessible for all and make IPSA - and its events - future proof.
---
Dr. Domagoj Bebić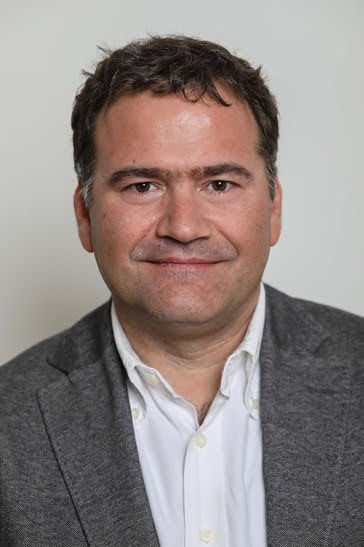 Dr. Domagoj Bebić is an associate professor at the Department of Journalism and Public Relations, Faculty of Political Science, University of Zagreb.
Prof. Bebić teaches courses in e-democracy and new media, including cyber politics, e-government, viral communication, methods and techniques in new media. His scientific interests focus on especially social media, e-democracy and online reputation. He is the author of several research papers and book chapters and the author of a book titled Cyberturist - New Media in Tourism.
Since 2011, Prof. Bebić has been serving as the Secretary-General of RC10-Electronic Democracy. He is also the organizer of the Annual International Conference on Information Technology and Journalism (ITJ), held in Dubrovnik for 26 years and supported by RC10 and RC22. In 2015, he was the initiator and organizer of the scientific conference Communication, Democracy and Digital Technology jointly organized by RC34, RC22 and RC10. Moreover, in 2017, the RC22, RC10 and the CICOM 33rd jointly organized Political Communication in Uncertain Times: Digital Technologies, Citizen Participation and Open Governance Conference.
As an RC Liaison candidate, Prof. Bebić's goal is to further the collaboration between IPSA's Research Committees, encourage interdisciplinary views, approaches, and papers, promote joint academic conferences and meetings, provide new scientific connections within RCs. His goal is also to encourage the recovery and rebuilding of various scientific fields. The first step in that direction was the proposal and participation in setting up a new platform: IPSA Digital. The COVID pandemic has shown us how susceptible our established habits and established processes are to challenge and change. Although in many ways, the epidemic has slowed us down and disabled us when it comes to scientific collaboration and the development of different scientific fields. The pandemic also allowed us to accelerate digitalization processes and the discovery of some new directions in which we can develop together in the future.