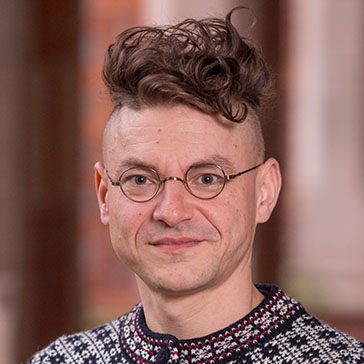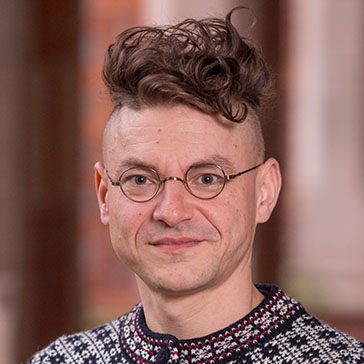 Timofey Agarin Elected Research Committee (RC) Liaison Representative
Publication date: Thu, 15 Jul 2021
IPSA is pleased to announce the election of Dr. Timofey Agarin as Research Committee (RC) Liaison Representative. Dr. Agarin was elected by RC chairs at the most recent Advisory Commission on Research (ACR) meeting held on 15 July 2021, in conjunction with the IPSA Virtual World Congress of Political Science.
The RC Liaison sits on the Committee on Research and Training (CRT), which convenes at each IPSA Executive Committee meeting (two or three times per year). The holder of the position represents the interests of the research committees within IPSA official bodies and strengthens ties between research committees and the Executive Committee. The Liaison Representative also advises the IPSA Executive Committee and the IPSA Secretariat on matters concerning research committees. To this end, the holder communicates with RC officials and works in close collaboration with the Chair of the CRT and the IPSA Secretariat on all matters related to research committees.
You can contact Dr. Agarin at t.agarin@qub.ac.uk
Biography
Dr. Timofey Agarin is a Senior Lecturer at the School of History, Anthropology, Philosophy and Politics, The Senator George J Mitchell Institute for Global Peace, Security and Justice, Queens University Belfast.
Dr. Agarin has been chairing RC14 since 2016 and, jointly with multiple RCs, organized three IPSA Research Colloquia between Congresses, attracting global audiences and participants at face-to-face and on virtual events. His priority in the RC14 has been to ensure both the Association and the profession grow more inclusive and diverse in personnel and methodological approaches. Under his leadership, the RC14 expanded its global membership and cross-disciplinary appeal, and he is keen to build upon these experiences as RC Liaison. In this role, he is committed to reflecting the global diversity of traditions in political studies and challenging political contexts, supporting global scholarly networks in their work and their research.
As RC Liaison, Dr. Agarin aims to support the range of activities emerging from the backbone of IPSA, its RCs: regular seminars, RCs' contribution to IPSA blogs and magazine, prizes, media work on behalf of RCs, IPSA and Executive Committee, contacts between national associations and IPSA. Bi-annual Colloquia and Research Workshops ran by his RC have proven central to building trust, relationships, and networks between colleagues, mainly supporting the international visibility of IPSA as a global research community. IPSA Digital is a promising avenue to contribute in all these areas and respond quickly to political and disciplinary developments between Congresses.
Dr. Agarin studied in two different cultural contexts, in Russia and Germany, completed his doctoral studies in the UK, and has worked for an NGO before joining Queen's University Belfast. He benefited from the training and insights that were passed on to him by colleagues and mentors and see his responsibility to support scholars in assessing their opportunities and critically engage with the subject matter of political studies. Digital platforms are to revolutionize global collaboration in research; as RC liaison, he hopes to raise awareness of the link between societal, economic, and political developments within regions of the world and globally.
As RC liaison, his goal is to shape RCs role in the rapidly changing digital world, curate research events that are inclusive and accessible for all and make IPSA - and its events - future proof.