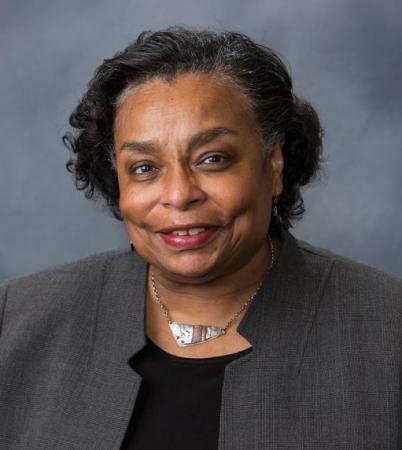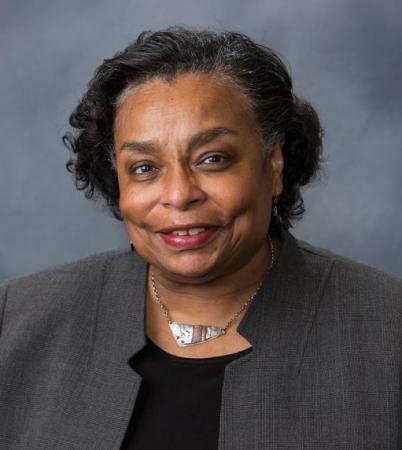 Presidential Mission Statement - Dr. Dianne Pinderhughes
Publication date: Mon, 12 Jul 2021
Dr. Dianne Pinderhughes was elected IPSA President for a two-year term from 2021 to 2023. Please find below Dr. Pinderhughes' Presidential Mission Statement, given after her election at the IPSA Council on 12 July 2021.
---
In this talk, I offer my framework for my Presidential Mission. I offer this as a preliminary statement of my goals and ideals. Since I have not been a member of the EC since 2016, and the Association has undergone significant changes, I think it wise to begin to map out my objectives for my Presidential term, as I learn more about the new IPSA, and work with Executive Director Kim Fontaine-Skronski.
In preparing this Mission Statement of Objectives, I reviewed a number of core organizational documents. The Constitution has been revised since my last service on the EC. I also reviewed the Association's recent Strategic Plan 2018-2022, which reaffirms its commitment "to promote the advancement of Political Science throughout the world" and expands the founding long-term framework, but also identifies a strategy for that commitment. 
When I first encountered IPSA, it was a much more loosely ordered body than it has come to be, operating then on a three-year cycle of congresses. The EC was not understandable to the ordinary individual member, such as I was in 1982 when I attended my first Congress in Rio de Janeiro. As I became more familiar with the Association after 2000, as experienced as I was with operating within and across the many different Political Science organizations within the US, I came to understand that IPSA's international, United Nations model of operations, provided very different types of organizational guidelines and took into account, appropriately international constraints for sharing power.
Ilter Turan's and Marianne Kneuer's Presidential leadership terms have substantially institutionalized IPSA well beyond what I had experienced up until 2016. The identification of five missions, including 1) a Global Political Science Community, 2) Inclusivity and Diversity, 3) Academic Freedoms, 4) Robust Networks and 5) Ethics, provides for mutually reinforcing values. Each of these Missions is reinforced by goals, along with 49 detailed Actions and 56 Indicators, in order to facilitate clear measurement of organizational progress. This was a remarkably complicated and ambitious plan for the five years spanning 2018-2022, especially in light of the instability and challenges to reform displayed in a number of countries long understood as supporters of efforts at democratic freedom and participation. Although this provides specific activities and measures, it will be quite a challenge to specify the procedures and measures for facilitating these changes and making sure they are actually being carried out. Managing the five missions, 49 actions and 56 indicators will require all aspects of the Association's leadership from around the globe.  
IPSA's Crowded Leadership Agenda at its 70th Anniversary
The contemporary international framework faces the explosive issues of nationalism, populism, environmental issues and climate change, gender abuse, ethnic and racial conflict, as well as the rapid leadership conflicts and instabilities faced in many nations across the globe including those which have held leadership since World War II.
In recent years the Association's agenda has also broadened to take into account the needs and concerns of the nations in the Global South, and issues of representation from outside of Europe, and North America. While I am from North America, I recognize and am strongly committed to the importance of representation from the Global South, and the extensive economic and financial issues associated with the broadening of the membership, both individual and collective in the region.
| | | |
| --- | --- | --- |
| Regions | Collective Members | Institutional Members  |
| Africa | 5 Active     1 Inactive  | 15 |
| Latin America | 9 Active | 4 |
| North America | 3 Active | 7 |
| Asia | 7 Active     2 Inactive | 7 |
| Europe | 30 Active   2 Inactive | 40 |
| Oceania | 2 Active |   |

The number of countries on the African continent that are Collective Members has grown significantly since IPSA's 2017-18 Biennial Report (1) . It will be important to continue to develop strategies for expanding membership on the continent at all levels. I note and congratulate President Kneuer's and Vice President Christopher Isike's existing work in these efforts. I pledge to support their efforts and to engage in working to accelerate these changes. Latin America and Asia remain other areas of growth. And, of course the next World Congress will be held in Buenos Aires.
I have been part of a network of scholars exploring the role of the state in setting Political Science research agendas nationally, and considering what role an academic organization such as IPSA might play. This is an ambitious dream in the eye of one of the originators of the project. IPSA's agenda is already extremely crowded, but it's also wise to consider what type of research goals IPSA might set nation by nation in devising what would amount to a global Political Science agenda. This is worth discussing and deciding what might be possible. I promise to add it to my agenda.
As IPSA President, I will continue my career-long interest in racial and ethnic political and social integration, and how stability in those domains within and outside nations can contribute to a more democratic and stable world future. IPSA's Gender and Diversity Monitoring Report, for example, first conducted in 2011, followed again in 2013, and most recently in 2017, now has a broader role:
IPSA's ultimate objective, with this initiative, is to strengthen the role of women in scientific research and organizations. It is important to emphasize that the survey results will be used not only to specify the role of female political scientists but also to assess the status of the broader political science community. To achieve this, IPSA needs the support of its constituents, starting with the national and regional political science associations and the research committees. This survey is designed to be part of an ongoing project meant to evaluate the progress of female scholars in national and regional associations. Our goal is to present these survey results (now also surveying on diversity) every four years in conjunction with the IPSA World Congress of Political Science (2).
I was pleased to learn at the Business Meeting of the Research Committee of which I'm a member, that it has created the role of diversity monitor which will allow it to track the distribution of members from across the world's regions within the Committee. I am still learning about the changes that have been implemented in recent years, so I will be interested to learn how well and how consistently this is working across the research committees.
I strongly support the continued organizational reforms and institutionalization of IPSA crafted under the Turan and Kneuer Presidencies via a revised constitution and the 5-year Strategic Plan. Climate change and environmental policy have already begun to affect many nations as has been publicized in the recent United Nations meeting. IPSA's current members and potential members are also being shaped by these concerns. No one president can hope to address all of these issues I've outlined, or that are part of IPSA's current agenda, but I would hope to sustain the work that has already begun.
It will be my task as President to understand and manage the implementation of the many changes that have been made since 2016. Since this is 2021 and IPSA's 5-year strategic plan concludes in 2022, I will also have the responsibility of developing the framework and beginning the plan for the next 5 years: 2023-2028.
I look forward to working with you and developing our goals for IPSA's future.
Dianne Pinderhughes
_________________
1- IPSA 2017-2018 Biennial Report, https://www.ipsa.org/sites/default/files/2018-07/IPSA%20Biennial%20Report_2017-2018%20%28Final_web%29.pdf, p.5. 
2- IPSA Gender and Diversity Monitoring Report, page: https://www.ipsa.org/publications/ipsa-gender-diversity-monitoring-report.  Emphasis included