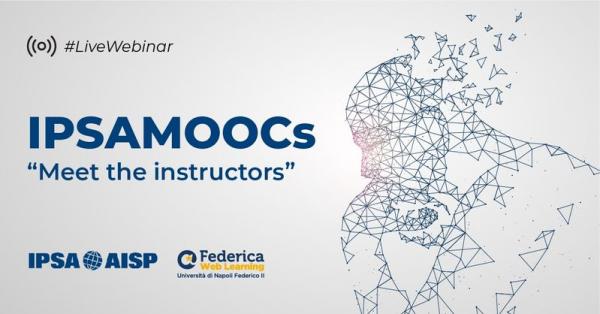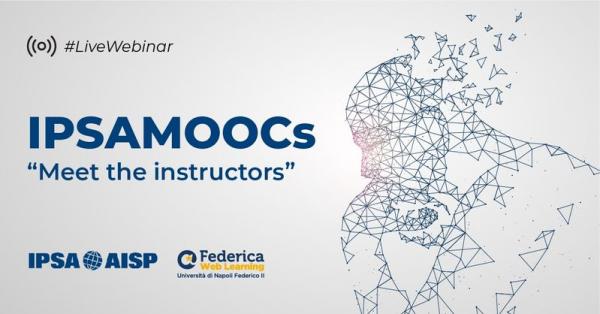 IPSAMOOCs Go Live: Meet the Instructor Webinar Series
Publication date: Mon, 11 Jan 2021
IPSAMOOCs, a joint project from Federica Web Learning and IPSA, launched a new webinar series called Meet the Instructor Webinar to be held on Wednesday, 20 January at 3 pm (UTC Time). The Webinar allows participants to gain fresh insights, receive updates on MOOCs, and speak directly with instructors during the question-and-answer session. Please note that the Webinar is reserved for IPSAMOOC enrolled learners and is free of charge.
The IPSAMOOC Course "Understanding Political Concepts" has enabled thousands of participants to develop their research methodology and critical thinking skills. These are among the most in-demand skills in today's job market.
The Meet the Instructor Webinar is a unique opportunity for a live meeting with two eminent scholars Prof. Mauro Calise and Prof. Werner Patzelt.
By participating in the Webinar, you shall be entitled to:
a Certificate of Attendance issued by Federica Web Learning, University of Naples Federico II and IPSA;
a discount of 15% to upgrade to the verified track on the edX platform.
Places are limited and only available on a first-come, first-served basis. Click here to reserve your place and receive information on the next steps.
Registration and the Certificate of Attendance are free of charge, in the spirit of Federica and IPSA commitment to open education.
Register here.