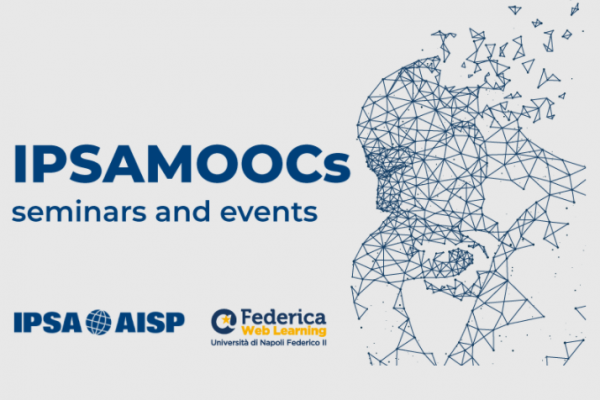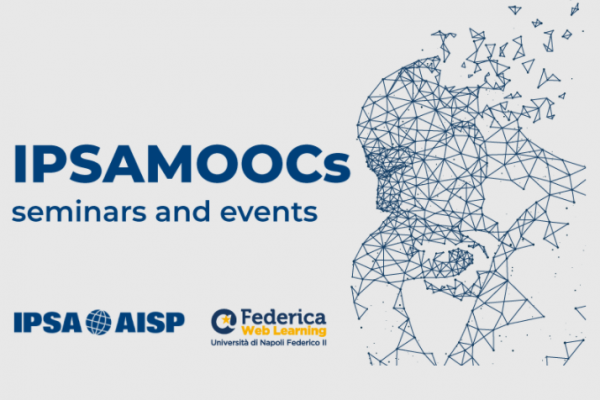 IPSAMOOCs Go Live: MEET the Instructor Webinar Series
Publication date: Tue, 17 Nov 2020
It's a great pleasure to announce that IPSAMOOCs, a joint project from Federica Web Learning and IPSA, have launched a new webinar series called MEET the Instructor. The webinar series gives participants the opportunity to gain fresh insights, receive updates on MOOCs, and speak directly with instructors during the question and answer session. The series gets started at the end of November. Click here to SIGN UP and receive information on the upcoming sessions.
The joint venture between Federica Web Learning, (Centre for Digital Learning at the University of Naples Federico II) and IPSA led to the first MOOC portfolio in political science. Since its launch, over 62,000 international students have benefited from the research and teaching excellence provided by IPSAMOOCs.
Offered by leading academics across the IPSA community, IPSAMOOCs explore essential and trending topics in today's challenging and changing world. Together, they form a comprehensive political science curriculum leading to a professional certificate. The courses are available on the Federica edx platform, and they can be audited free of charge.
We look forward to seeing you at the first MEET the Instructor event!