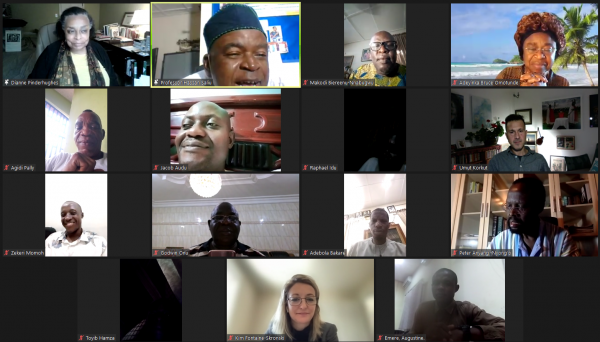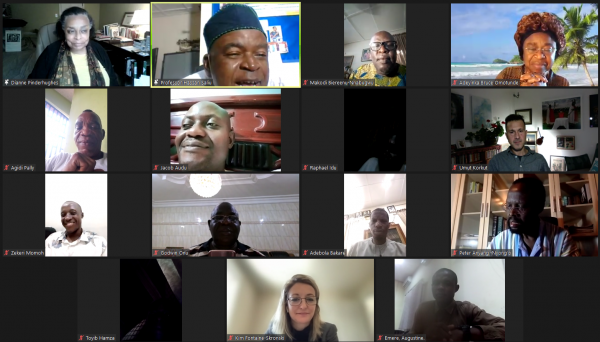 IPSA President Dr. Pinderhughes at the NPSA Conference
Publication date: Tue, 30 Nov 2021
The 5th edition of the Nigerian Political Science Association's NPSA Platform conference series, entitled IPSA and the Discipline of Political Science, featured IPSA President, Dr. Dianne Pinderhughes. Chaired by the NPSA President Prof. Hasan Saliu, the online event, held on 29 November 2021, drew NPSA members and political scientists from around the world.
In the introductory part of the conference, Dr. Pinderhughes summarized IPSA's organizational structure, its governance model as well its history, and emphasized that for the first time, a woman President, herself, succeeded another, Prof. Dr. Marianne Kneuer. Moreover, it also marked the first time that the Secretariat is led by a woman, Executive Director, Dr. Kim Fontaine-Skronski.
In her presentation, Dr. Pinderhughes highlighted IPSA's main activities and services: Its 51 Research Committees; seven Summer Schools; the IPSAMOOCs project through which free online courses are offered in political science; the Regional Dialogues initiative launched in 2020 to foster a broader dialogue with national and regional associations in the face of the pandemic; and its collaboration with non-member associations.
The second part of the event, the Q&A session, was interactive and created a dynamic dialogue for all attendees. NPSA members raised various questions and made observations concerning the global state of political science, issues they face as scholars, and their expectations from IPSA. NPSA President, Prof. Saliu, and Prof. Peter Anyang' Nyong'o, Kenyan politician and IPSA's Plenary Speaker at the 2016 IPSA World Congress, were first to submit their questions. Several questions followed and additional topics were broached:
Major issues confronting political science and IPSA responses;
The decline of theory-centred courses in political science and social sciences;
The relevance of political science in public policy debates;
IPSA support to scholars from African countries;
Areas of collaboration between IPSA and NPSA.