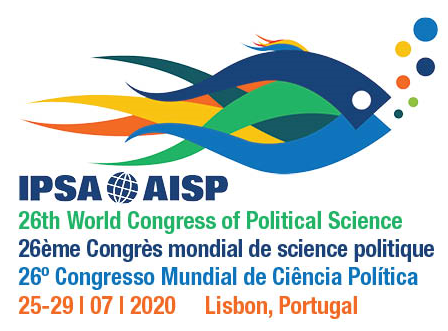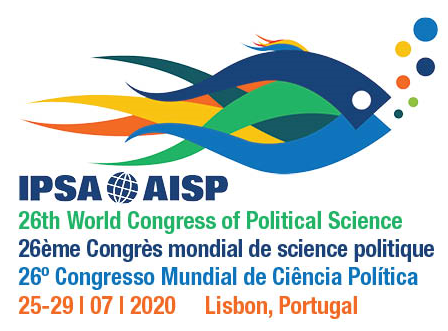 COVID-19 Situation Update / Mise à jour de la situation COVID-19
Publication date: Thu, 05 Mar 2020
Update – 30 March 2020
As preventive measures to address the spread of COVID-19 are undertaken worldwide, the IPSA Executive Committee and Secretariat wish to keep all its members informed of the actions being undertaken in the context of the upcoming 2020 IPSA World Congress of Political Science.
The IPSA World Congress of Political Science will be held as planned on 25-29 July 2020 in Lisbon, Portugal.
At this time, we remain confident current public health efforts deployed by governments across the world will contribute to resorb the pandemic by the time of the Congress. We will keep on alert to any changes that could affect the situation and update the information on our websites accordingly. 
Monitoring COVID-19
The IPSA Secretariat is closely monitoring the evolution of COVID-19 worldwide and in Portugal, in collaboration with the Portuguese Ministry of Health, through our constant contact with the 2020 Congress Local Organizing Committee in Lisbon. 
The IPSA Secretariat is also thoroughly checking the frequent statements made by the World Health Organization (WHO) and the European Centre Disease Prevention and Control (ECDC). Both organizations provide a day-to-day picture of the pandemic as well as diligent guidelines on how associations should handle their upcoming international events. The IPSA Secretariat is adjusting its measures accordingly and will update the Congress status regularly. 
Accommodating Congress Delegates
At this time, the IPSA World Congress of Political Science will be held as planned and we do not expect to postpone or cancel the event. However, to accommodate our participants, the Early-bird Registration deadline as been extended to 15 April 2020. IPSA's standard refund policy applies to this new deadline. Registrations cancelled before 15 April 2020 will be refunded 50% of the registration fee paid; cancellations received as of 16 April 2020 and no-shows will not be refunded.
Furthermore, for participants unable to attend due to official governmental or university issued travel bans, effective at the time of the Congress on 25-29 July 2020, IPSA will take the exceptional step to refund the full registration fee upon presentation of appropriate proof. Registration fee refunds will be processed within six (6) weeks after the Congress.
Please note IPSA membership fees are non-refundable as new and renewed membership will remain valid even if registration to the World Congress is cancelled.
General Guidelines
We invite all IPSA members to follow the precautionary guidelines implemented by their local governments and universities. 
We encourage all participants to consider purchasing trip cancellation insurance when making their travel arrangements. 
For more information, please contact: wc2020@ipsa.org
**
Mise à jour du 30mars 2020
Alors que le monde entier entreprend des mesures pour faire face à la propagation du COVID-19, le comité exécutif et le secrétariat de l'AISP tiennent à informer ses membres des actions menées dans le cadre du prochain Congrès mondial de science politique 2020 de l'AISP.
Le Congrès mondial de science politique de l'AISP se tiendra comme prévu du 25 au 29 juillet 2020 à Lisbonne, au Portugal.
Nous restons pour l'instant confiants que les efforts de santé publique actuellement déployés par les gouvernements du monde entier contribueront à résorber la pandémie d'ici le Congrès. Nous demeurons vigilants à tout changement susceptible d'affecter la situation et mettons régulièrement à jour les informations sur nos sites web.
Évaluation de l'évolution du COVID-19
Le secrétariat de l'AISP surveille étroitement l'évolution du COVID-19 dans le monde, avec une attention particulière sur le Portugal. Cette veille s'effectue en collaboration avec le Ministère de la Santé du Portugal, à travers notre lien permanent avec le comité organisateur local du Congrès 2020 qui se trouve à Lisbonne.
Le secrétariat de l'AISP reste également attentif aux déclarations récurrentes de l'Organisation mondiale de la santé (OMS) et du Centre européen de prévention et de contrôle des maladies (ECDC). Ces deux organisations présentent chaque jour les informations les plus récentes au sujet du virus, et fournissent des directives détaillées sur la manière dont les associations devraient gérer leurs prochains événements internationaux. Le secrétariat de l'AISP adapte sa ligne de conduite en conséquence et ajuste régulièrement le statut du Congrès.
Mesures spéciales pour les participants au Congrès
À ce jour, le Congrès mondial de l'AISP est toujours prévu à Lisbonne, au Portugal et nous ne prévoyons pas de reporter ou d'annuler l'événement. Veuillez noter que nous avons prolongé la date limite d'inscription à tarif réduit jusqu'au 15 avril 2020.
La politique de remboursement habituelle de l'AISP s'applique à cette nouvelle date limite : les inscriptions annulées avant le 15 avril 2020 seront remboursées à 50% des frais d'inscription payés; les annulations reçues à partir du 16 avril 2020 et les absences au Congrès ne seront pas remboursées.
Pour les participants qui ne peuvent plus participer au Congrès en raison d'une interdiction de voyager imposée par leur gouvernement ou université, si l'interdiction demeure en vigueur au moment du Congrès du 25 au 29 juillet 2020, l'AISP prendra la mesure exceptionnelle de rembourser la totalité des frais d'inscription sur présentation d'un document approprié. Le remboursement des frais d'inscription sera traité dans les six (6) semaines suivant le Congrès.
Veuillez noter que les frais d'adhésion à l'AISP ne sont pas remboursables, car les nouvelles adhésions et les renouvellements restent valables même si l'inscription au Congrès mondial est annulée.
Recommandations générales
Nous invitons tous les membres de l'AISP à suivre les directives de précaution mises en œuvre par leurs gouvernements locaux et leurs universités.
Nous encourageons tous les participants à souscrire à une assurance annulation voyage lors de l'organisation de leur déplacement.
Pour plus d'information, veuillez contacter : wc2020@ipsa.org