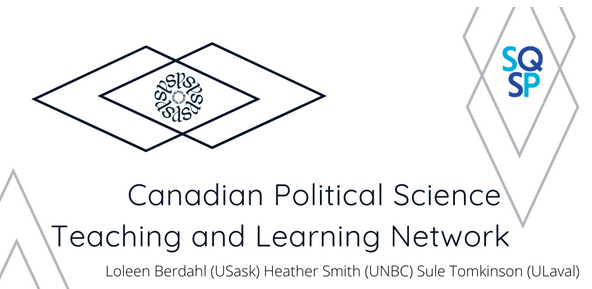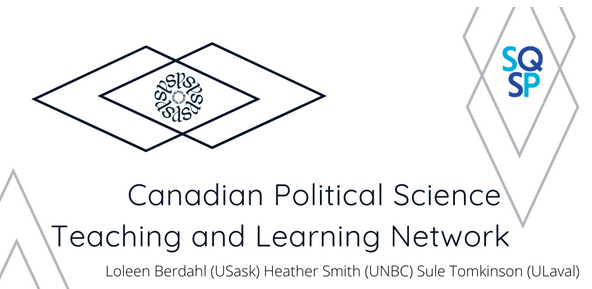 The Canadian Political Science Teaching and Learning Network Looking for Members
Publication date: Thu, 25 Jun 2020
The Canadian Political Science Association (CPSA)/Association canadienne de science politique (ACSP) and Société québécoise de science politique (SQSP) created the Teaching and Learning Network with the purpose of supporting Political Scientists across the country to share teaching and learning resources. 
The network will be led by Dr. Loleen Berdahl (USask), Dr. Heather Smith (UNBC), and Dr. Sule Tomkinson (ULaval).  
The principles that inform the network are: 
Ideological diversity;
Pedagogical diversity;
Respect and trust;
Credit, acknowledgement, creative commons licensing;
Open access/shareable;
Living document creation;
Keep it easy and simple.
The network is looking for members of CPSA/ACSP and/or SQSP to join subgroups aligned with disciplinary subfields. Subgroups will: 
Share teaching materials, including syllabi, slides, videos, assessments, etc.;
Create a database of scholars willing to serve as guest speakers in classes via remote technology;
(If desired) Develop subfield-specific Teaching resources, including videos, slides, written materials, assessments, etc.
For more information and to sign up according to your subfield, click HERE.
Deadline: Friday, 26 June 2020.
If you have any questions, please contact at Loleen Berdahl (loleen.berdahl@usask.ca), Heather Smith (Heather.Smith@unbc.ca) or Sule Tomkinson (Sule.Tomkinson@pol.ulaval.ca).