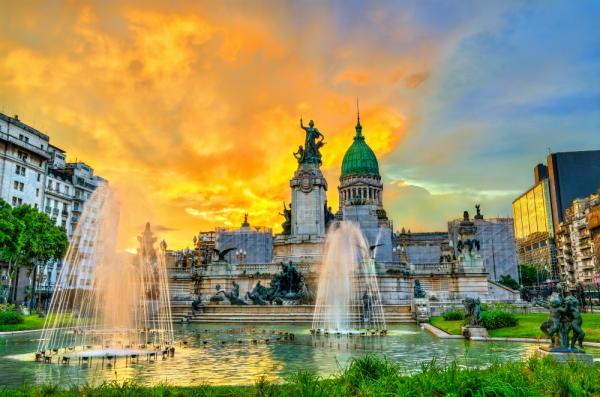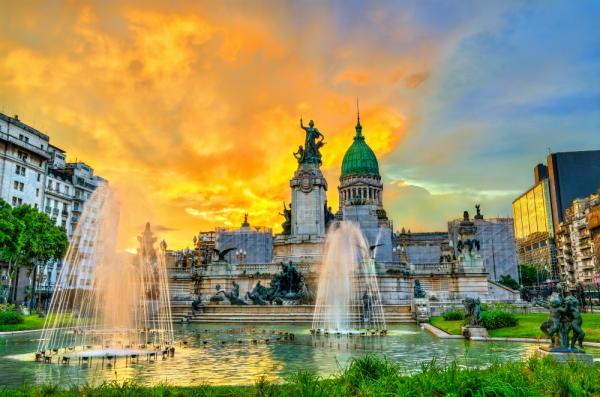 Buenos Aires to host the 27th IPSA World Congress in 2023
Publication date: Thu, 20 May 2021
La version française suivra.
We are pleased to announce that Buenos Aires, Argentina, will host the 27th IPSA World Congress of Political Science. The Congress will be held at the Pontifical Catholic University of Argentina on 15-19 July 2023 under the theme of "Politics in the Age of Transboundary Crises". The IPSA Executive Committee unanimously reached the decision to hold the upcoming IPSA World Congress in Buenos Aires.
Buenos Aires is a beautiful and cosmopolitan city that combines rich architectural and cultural heritage with modern creative energy. The Congress will be organized in collaboration with the Argentine Society of Political Analysis (SAAP) and will have a strong presence from the political science communities of the Americas.
IPSA Past President Prof. Dr. Marianne Kneuer expressed her excitement about the upcoming World Congress that will be held for the fourth time in South America since 1982:
"As an international association comprised of over 4,000 members worldwide, we are extremely pleased to bring the IPSA World Congress to South America again and meet our colleagues in person. The Congress will be a new opportunity to highlight our commitment to Latin America and the Global South and to support the development of political scientists in the region. Furthermore, the 2023 World Congress will accelerate and deepen our cooperation with SAAP, Latin American Political Science Association (ALACIP) and IPSA's other collective members as well as other national associations in Latin America".
Please stay tuned for more exciting news about the 2023 IPSA World Congress in Buenos Aires!
---
Buenos Aires accueillera le 27e Congrès mondial de l'AISP en 2023
Nous avons le plaisir d'annoncer que Buenos Aires, en Argentine, accueillera le 27e Congrès mondial de science politique de l'AISP. Le Congrès se tiendra à l'Université catholique pontificale d'Argentine du 15 au 19 juillet 2023 sur le thème « La politique à l'ère des crises transfrontalières ». La décision d'organiser le prochain Congrès mondial de l'AISP à Buenos Aires a été prise à l'unanimité par le Comité exécutif de l'AISP.
Buenos Aires est une ville magnifique et cosmopolite qui combine un riche patrimoine architectural et culturel avec une énergie créative moderne. Le congrès sera organisé en collaboration avec la Société argentine d'analyse politique (SAAP) et bénéficiera d'une forte présence des communautés de science politique des Amériques.
Ancienne présidente de l'AISP, la Prof. Dr. Marianne Kneuer, a exprimé son enthousiasme à l'égard du prochain Congrès mondial, qui se tiendra pour la quatrième fois en Amérique du Sud depuis 1982 :
"En tant qu'association internationale composée de plus de 4000 membres dans le monde, nous sommes extrêmement heureux d'amener à nouveau le Congrès mondial de l'AISP en Amérique du Sud et de rencontrer nos collègues en personne. Le Congrès sera une nouvelle occasion de souligner notre engagement envers l'Amérique latine et les pays du Sud et de soutenir le développement des politologues dans la région. En outre, le Congrès mondial de 2023 accélèrera et approfondira notre coopération avec la SAAP, l'Association latino-américaine de science politique (ALACIP) et les autres membres collectifs de l'AISP, ainsi qu'avec d'autres associations nationales en Amérique latine".
Demeurez à l'écoute pour d'autres nouvelles importantes concernant le Congrès mondial 2023 de l'AISP à Buenos Aires !