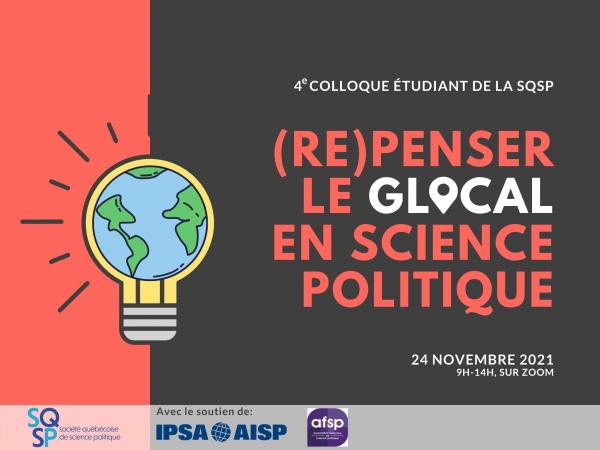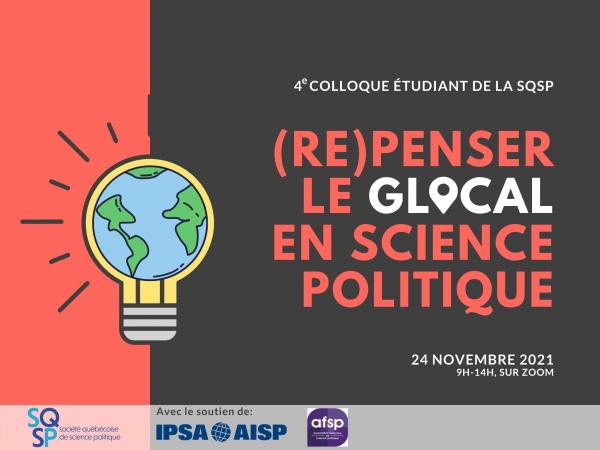 The 4th SQSP Student Conference Organized with Support from IPSA
Publication date: Wed, 03 Nov 2021
We are pleased to support the organization of the 4th Student Conference of the Société québécoise de Science Politique (SQSP), (Re)penser le glocal en science politique, which will be held online on 24 November 2021. The event is also supported by the Association française de science politique.
IPSA Executive Director, Dr. Kim Fontaine-Skronski, will deliver an opening speech to welcome the participants and talk about IPSA's activities and the 2023 IPSA World Congress of Political Science in Buenos Aires.
Student panelists will discuss a variety of topics, including multi-level governance, local responses to global public problems, globalization and the transformation of the state, uncertainty and political decisions in the era of COVID-19. 
The event will be held in French only and no translation service will be provided during the conference.