Ph.D. Research Fellowship in Political Science (Autocratic Politics)
University of Oslo
Oslo, Norway
Deadline: Wed, 15 Apr 2020
Contact: c.h.knutsen@stv.uio.no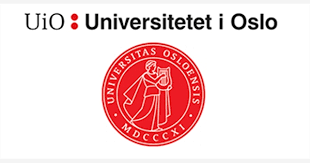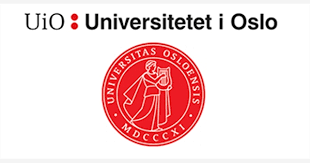 Job Description
The Department of Political Science wants to recruit an excellent graduate with an MA degree in Political Science or closely related fields such as Economics or Sociology. The successful applicant will work as a PhD Fellow on the ERC project 'The Emergence, Life, and Demise of Autocratic Regimes' (ELDAR). The appointment is for a 4-year period; 75% of the time is allocated to research, 12.5% to project administration (for ELDAR), and 12.5% to teaching.
ELDAR will investigate three aspects of autocratic politics:
1) the emergence of autocratic regimes;
2) policy-making ("life") in autocracies in the areas of education, infrastructure and industrial policies, social policies and media regulation; and
3) autocratic regime breakdown. In doing so, ELDAR will address the preferences and capacities of vital actors in autocratic politics – the leader, regime support groups, and mobilized opposition groups. Team members will also study the specific, and diverse, institutions that underpin autocratic regimes.
The project is led by Professor Carl Henrik Knutsen and is funded by an ERC Consolidator Grant. It runs from 2020-2025. The project team includes several internationally leading scholars on autocratic politics and political regimes at UiO and collaborating institutions. As a member of ELDAR, the successful applicant will also be part of the Department's internationally leading research group on Comparative Institutions and Regimes (CIR).
Qualification requirements
To be appointed to the position, the successful candidate must have completed a Master's degree (corresponding to 120 ECTS) or an equivalent qualification in Political Science or a related field such as Economics or Sociology. The Master's degree must include a thesis of at least half a year's workload (30 ECTS), and training in research methodology. The intention is to recruit the person that has the best prospects for developing into an excellent researcher and for contributing to the project's research outputs over the coming 4-year period.
In evaluating applications, academic qualifications will be given the most weight. Successful candidates must document top grades and an MA Thesis of the highest quality.
The quality and promise of the project outline, and how this fits with the larger ELDAR project will also be of importance for evaluating the candidates. Further, given the expected contributions of the successful applicant to the larger project, the following skills and competencies will be given weight: a) administrative and organizational skills, b) collaborative and communication skills, c) command of English, d) strong methodological competency, e) statistical software and programming skills. Personal suitability and motivation for working with the project will also be emphasized. Short-listed applicants will be interviewed.
The candidate should, in the cover letter, explain how his/her research interests fit with those of ELDAR. Applicants must also submit an individual project description of up to 2000 words briefly outlining the research topic, the specific problems to be studied (preferably with clear suggestions of three or more papers/articles resulting from the project), any data collection or what data sources will be used, the use of theory and methods for empirical analysis, and a realistic schedule that details how the project will be completed within the fellowship period. The individual research project must pertain to one or more of the topics studied in ELDAR (see link above), and applicants may expect to further develop their project with inputs from the research team if s/he is hired.
We offer
Salary NOK 479 600-523 200 (approx.. 48 000 – 52 000 Euro) per year, depending on qualifications, in a position as PhD Research fellow (position code 1017)
Budget for travel and research assistance
An internationally leading research team
A pleasant and stimulating working environment
A good pension scheme through the Norwegian Public Service Pension Fund  
Excellent welfare schemes, including possibilities for University kindergarten
Oslo's high-quality of living and rich opportunities for culture and outdoor activities
How to apply
The application must include all of the following items:
A cover letter statement of motivation and research interests (max 1 page)
A project description, including progress plan (max. 2000 words)
A CV (summarising education, positions, and academic work including publications)
A Copy of the Master's dissertation
Copies of transcripts: All applicants must submit their Master's degree diploma and transcript(s), preferably together with a class distribution of grades. The transcript must specify the grade achieved on the Master's thesis.
The application with all required attachments must be delivered in our electronic recruiting system; please follow the link "Apply for this job". Foreign applicants are advised to attach an explanation of their University's grading and credit system. Please note that all documents should be in English (or a Scandinavian language).
The application deadline is 15 April 2020. The evaluation of the candidates will begin immediately and a short-list will be ready in June. Interviews will be held in early August. The position will be awarded from late August 2020.