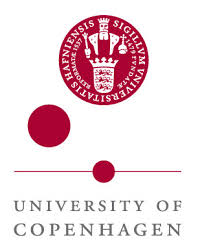 Job Offer Information
Where
University of Copenhagen
Job Description
We invite applications for one or more positions as Tenure Track Assistant Professor at the Department of Political Science, Faculty of Social Sciences, University of Copenhagen. The position(s) are available from 1 March 2020 or as soon as possible thereafter.
Applications are sought from eminent candidates, who can enhance the Department?s research, education and societal impact in public administration and public policy.
For more on the Department and its pluralistic academic environment, please consult our webpage: http://politicalscience.ku.dk/about/
Job Description
General duties attached to the position as Assistant Professor are:
Research within the field of public administration and public policy
Teaching, supervision and examination of undergraduate and post-graduate students
Administrative tasks
Knowledge sharing with the rest of the society
Emphasis will be put on the applicant's ability to contribute to the intellectual life of the Department through conducting and publishing outstanding quality research, engaging in high quality teaching,
disseminate knowledge and make a knowledge-based societal impact. An assistant professor is expected to develop competences and experience within research, teaching and dissemination. In time, the assistant professor should develop competences to attract funding within his or her specialist area.
An assistant professorship is a further-education post. Supervision as well as pedagogical training is provided. The position(s) will be covered by the tenure track programme at the University of Copenhagen. The programme offers tenure-track candidates a contract of six years that can result in a tenured associate professorship. For additional information about assistant professorships, tenure-track assistant professorships and the Job Structure for Academic Staff at the University, see:
http://employment.ku.dk/faculty/career-at-upch/ and:
http://employment.ku.dk/tenure-track/tenure-track-at-ucph/
Qualifications
Essential Qualifications
To be qualified for the position the applicant must have a PhD in Political Science or equivalent academic qualifications as well as:
An aspiration to increase our understanding of the world and its problems based on a proven record of outstanding research, as evidenced primarily by a well-received PhD dissertation and an emerging international reputation based on a publication profile that complements the existing research strengths of the Department
A commitment to contribute to the delivery of an excellent student experience based on a track record of excellence in teaching in one or more of the main areas covered by the Department. The Department prefers  candidates, who can cover more than one of the main courses taught at BSc level.
An engagement in knowledge exchange and policy-impact in Denmark as well as in an international context. We encourage proactive engagement with government, business and community partners to enhance the impact of research and education and improve the employability of our students.
 Robust interpersonal skills which enables the candidate to be a constructive and empathic colleague in a diverse and vibrant working environment.
We will expect candidates to present a clear, well-developed and viable strategy for future outstanding research that will result in further world-leading publications, external research funding as well as acommitment to innovate teaching.
Information
Additional information can be obtained from acting Head of Department,
Professor MSO Jacob Gerner Hariri Tel. +45 35 32 35 67:
institutleder@ifs.ku.dk
The deadline for applications, including enclosures is 1 October 2019 (at Noon 12.00 Danish Time)
Please note: Applications cannot be based on this extract. Click here for full announcement: https://employment.ku.dk/faculty/